On Roma Resilience: A Note From Our Founder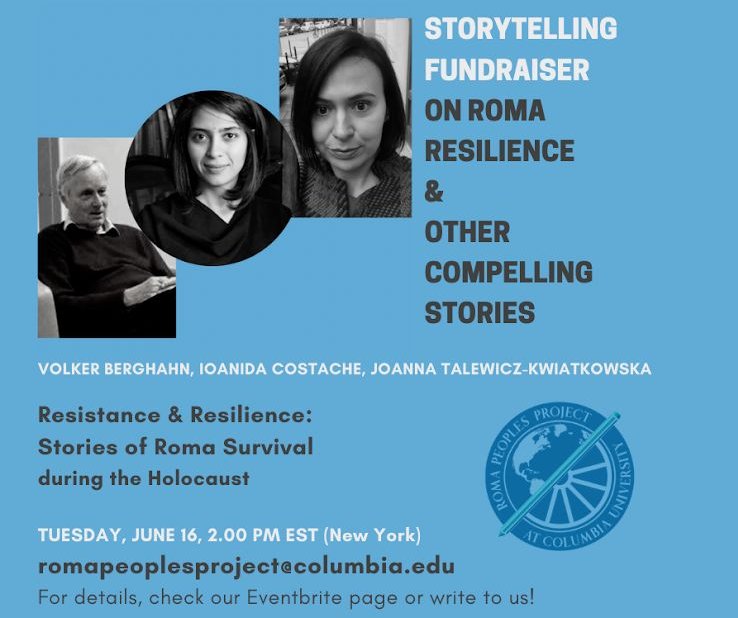 2020-06-16 00:00:00 +0000
Some days are beautiful and some days are brutal. Every once in a while they are both beautiful and brutal. Being the mom of a three-month-old baby and organizing an educational festival with multiple events—a fundraiser to raise critical funds to continue the mission of the Roma Peoples Project—is perhaps the most extreme sport I've ever practiced. These days, I wake up very early, at 5.00 or 6.00 am to update the festival with the events we have this week and to coordinate with our speakers, participants and collaborators. Working on this very complex project is like adding pieces to a puzzle on moving sand. And still, every day, we add one piece and then another.
Every day brings something new, whether a change in the schedules of the speakers who have had flights cancelled or postponed, who have to move from one place to another, who have deadlines and exams, patients to see, children to homeschool. And still they are coming together to support our efforts, because they believe that the Roma, a people—like so many other stigmatized peoples—who have been marginalized and mistreated should finally have a seat at the table. Because they think it's time to rewrite history in more inclusive and honest ways.
Several of you wrote to me to ask what you can do to help. The best help is to check out our list of events and share it on your Facebook wall (and other social media), get your pay-what-you-wish ticket and join us online. Our next event—Resistance & Resilience: Stories of Roma Survival during the Holocaust—will take place in the early afternoon of June 16th. Join our efforts today and in the coming days!
You resent Zoom by now and don't want to spend more time in front of your computer? No problem, you can help us anyway by donating directly through our Columbia University giving page.
I hope today is more beautiful than brutal, but if it's on the brutal side, I know that joining our event this evening will help. It's about reaching stability when so much is changing and there is so much tension and high emotion in the air. The event this evening (starting at 7.00 pm) is hosted by the wonderful Laura Waldman, who is a conflict mediator and Oana Mihalache, a Fulbright scholar at Columbia, who studies conflicts at the inter-state level. Oana shares more about her support for the Roma Peoples Project in this video.
For everyone who has joined our events so far, we are extremely grateful for your support. For those who have not yet joined, we hope to see you soon!
The Roma Peoples Project Stands with our Black Friends and Colleagues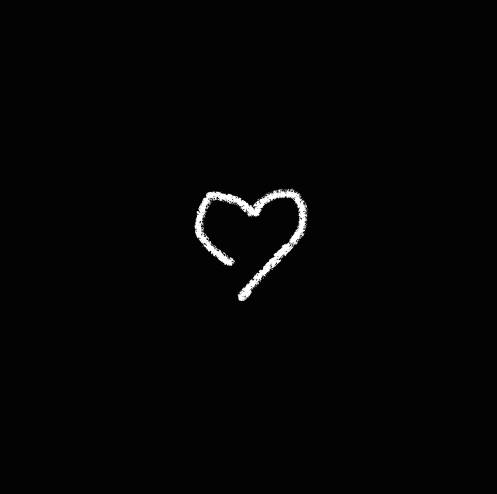 2020-06-05 00:00:00 +0000
Thank you to our incredible community for your continued support of our online educational festival: On Roma Matters & Other Compelling Stories. In light of recent events, we have decided to postpone this week's workshops, as we bring our attention on the Week of Action in Defense of Black Lives. As a community focused on uplifting and amplifying the voices of Roma people and their allies, we deeply understand the need for mutual support, kinship and solidarity. We are proud to stand with our Black friends and colleagues as they make their voices heard. We envision a world where equality is not just a concept to aspire to, but is the lived experience of all people.
We would like to remind everyone that the Roma Peoples Project is hosted by the The Center for Justice at Columbia University, an incredible organization that helps end mass incarceration, a struggle that sadly affects many Black families around the country. A few years ago, they stood up for us and made space for our initiative to exist, because they understood how hard it is for an entire people's identity to be criminalized. They shared their offices and resources so we can build an infrastructure of our own. This proves that where there is a will, there is a way, and often times generosity and empathy come from those who are familiar with struggle and exclusion. Please check out their work and spotlight their efforts!
We will resume our educational festival next week, Monday June 8th at 8 am. We will be send updates on postponed seminars shortly.
On Roma Matters & Other Compelling Stories: An Online Educational Festival and Gala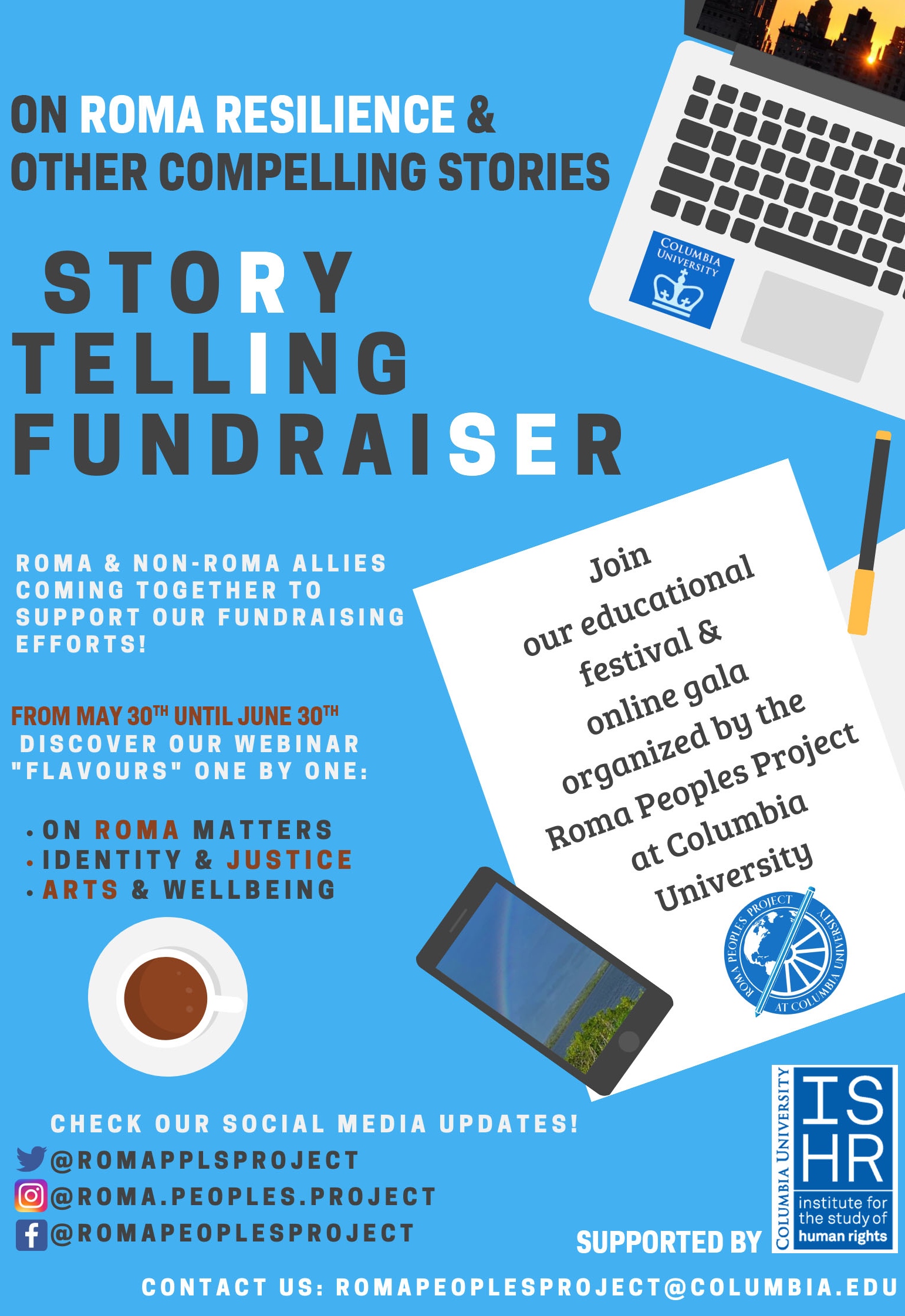 2020-05-24 00:00:00 +0000
Hello everyone,
We at the Roma Peoples Project at Columbia University are thrilled to announce our online educational festival: On Roma Matters and Other Compelling Stories. Please see event listings here, where you can purchase the festival pass or register for individual presentations on a "pay as you wish" basis.
We have planned an exciting series of workshops, bringing together over twenty fantastic speakers, which will run online from May 30th to June 21st. The festival will provide an uplifting and nuanced look at Roma matters and other relevant topics related to identity, justice, arts and well-being—spotlighting stories from Roma and Roma allies. Every ticket you purchase for the festival will provide critical funds necessary for continuing our activities at the Roma Peoples Project.
When the global pandemic hit, we were in the middle of a fundraising campaign to support our work. For the past three years we've been sharing knowledge and stories to understand the Roma peoples in a global context, developing kinship with other marginalized groups, and reflecting on Roma experiences of survival and resilience. While we were fundraising to be able to sustain our activity, the whole world was facing—and continues to face—heartbreaking and unimaginable losses.
While reflecting on the implications of this global pandemic, we cannot help but notice that the current crisis reflects the ongoing crises that Roma people and other marginalized groups have faced for centuries: financial insecurity, housing instability, and lack of access to health care and education. This perspective has made us even more determined to support Roma representation, since the Roma cause needs attention in times of pandemic and progress, war and peace, famine and boom. Even amid this cycle of successes and setbacks, Roma people have continued to rise.
We so much wish we did not have to resume fundraising during these times, when the urgent need of humanitarian relief should be everyone's first priority. Given these circumstances, we were not comfortable asking for donations directly without providing valuable learning opportunities to our supporters. Therefore, we invited a series of speakers to share their knowledge, life experiences, skills and talents with us so we can raise the minimum funds our project requires to survive. We are dedicated to advancing scholarship, facilitating connection among those interested in Roma issues, and spotlighting Roma voices bringing greater visibility to the topic in academia and society, as we have done for the past three years.
This is a critical time for the Roma Peoples Project, and we need your support now more than ever. Your concrete, financial support will help us continue our Roma Studies seminars, facilitate conversations between Roma and non-Roma scholars, interview Roma with inspiring stories, and maintain the capacity of the project.
Our fundraising program provides creative, insightful and educational opportunities for our community to learn and connect. We are excited to launch over fifteen online workshops, culminating in a virtual gala. We hope you will support these efforts. Here are a few options for you:
If you can, we encourage you to get a festival pass to support our fundraiser.

Please attend our individual workshops.

If you cannot attend, but would like to support us, please consider donating here.

If you're facing financial difficulties, and may not be able to pay the full cost of a festival pass, please write to us at romapeoplesproject@columbia.edu. We will work with you to find a solution.
We are thankful to Columbia University; the General Delegation of the Government of Flanders in the USA; the Columbia University Center for Justice, who have hosted us for the past three years; the Heymann-Wolf Foundation; and a dozen volunteers and collaborators, who have helped with editing, logistical planning, promotional materials and social media engagement. All have provided invaluable support over our past three years of activities.
Thank you. We look forward to experiencing this together!
Cristiana Grigore & Sarah Zawacki
New Insecurities: Roma Immigration during the COVID-19 Pandemic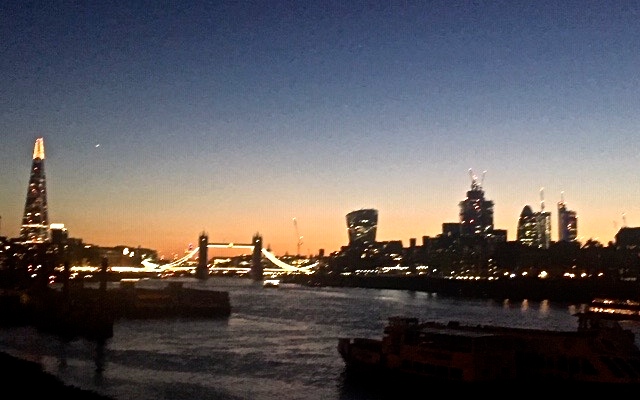 2020-05-14 00:00:00 +0000
Sarah Zawacki, Core Collaborator of the Roma Peoples Project, reflects on the consequences of the COVID-19 pandemic on the immigration status of Roma in the UK.
Since the UK voted to leave the European Union in June 2016, the country's immigrant Roma population has been living in a state of uncertainty. I was there on the morning after the Brexit vote, working as a public health researcher for a grassroots Roma community organization in London and fielding the flood of worried inquiries from Roma people fearing deportation. Although their immediate fears proved to be unfounded, the government's announcement of the European Union (EU) Settlement Scheme—intended to grant "settled status" to EU citizens resident in the UK—brought hints of potentially devastating changes to come.
As the COVID-19 pandemic now continues its relentless exposure of social inequalities, many Roma immigrants in the UK are finding themselves in a new position of instability, unable to secure their immigration status. While the online, app-based settled status application may appear unaffected by the world's shift to remote operations, there are still unmet needs for direct assistance for people who are unable to read English, who lack technological literacy and connectivity, or who have complex immigration cases. There is limited attention to the unexpected challenges arising from this critical juncture, as Roma across the UK face the possibility that they may miss the deadline to apply and may be forced to leave their homes. Ultimately, though, it seems to be just another reflection of the dysfunctional interaction between Roma people and UK public servants and authorities.
Central and Eastern European Roma in the UK arrived in two main waves: first as asylum seekers in the early 1990s and later in the early 2000s, when a number of Eastern European countries joined the European Union and their citizens gained (restricted) access to free movement rights within the EU. When I spoke to Roma people about their experiences of migration, they emphasized how life in the UK could be hard, but they did not face the same level of harsh discrimination that had characterized life in their countries of origin.
In my public health research, Roma people's immigration experiences and their health experiences were consistently intertwined. At first, immigrant status appeared to be a contextual factor in understanding experiences of health care. While interviewing Roma people about health service accessibility, language barriers arose as the primary concern, followed by difficulties of navigating unfamiliar UK health care bureaucracy. As my time in the field continued, and the consequences of Brexit accelerated, it became more and more difficult to talk about health without also talking about the impacts of immigration insecurity. One Roma man summed up the effects on mental wellbeing: "People will have more stress; they will be depressed, because, most of them . . . they don't have any other chance."
Now we're seeing a new convergence of immigration and health concerns, as the global health crisis brings a dramatic shift in the basic functioning of society. As a former colleague wrote for the UK's Independent, the Home Office [the UK immigration authority] is no longer accepting postal applications from people who do not have passports, only national ID cards. As immigration advice providers shift to working from home, people in need of assistance with their applications will no longer be able to meet directly with advisors. The disadvantaged in this situation are those without technological connectivity, without passports, without the language and literacy skills to navigate the settlement application independently. Even amid these concerns, Priti Patel, the UK's Home Secretary, has stated that she sees no reason to extend the final date for submitting applications beyond the pre-COVID deadline of June 2021.
As is the case in so many areas of society, the pandemic is exposing inadequacies of our current systems, with those who are most vulnerable in danger of falling through the cracks. The pandemic could be precipitating a situation in which Roma lose their residency rights in the UK on a large scale and are forced back to harsher conditions of discrimination in their countries of origin. For the Roma people, who have long been portrayed as undesirable and undeserving, the pandemic is forcing us to ask how societies ascribe the right to international mobility; and who can seek opportunity, family connection or humanitarian protection outside of the country of their birth.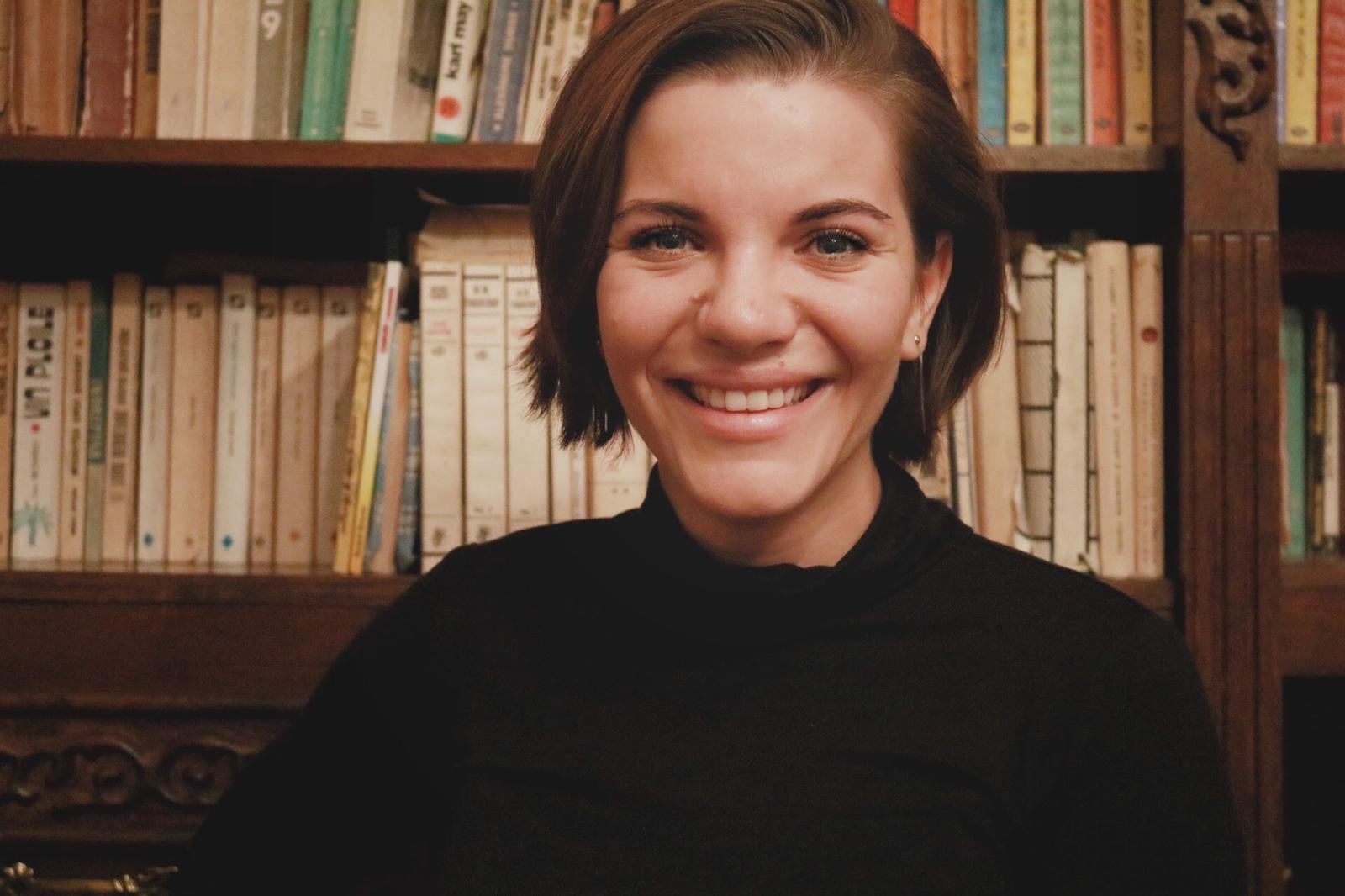 2020-05-03 00:00:00 +0000
"Noi nu vorbim cu ei" ("we don't speak to them") was what my grandmother sternly told me after I wanted to ask a man on the street for the time. I was about 7 years old when those words were ringing in my ears. At the time, I didn't know if the idea that I shouldn't be speaking to "them" meant 'strangers', 'men', or 'the Gypsies'. Perhaps it was a combination of all three. With a childlike innocence, I thought it may have been the only way my grandmother knew to convince a stubborn little girl not to speak to strangers. Now looking back, I realize the warning "we don't speak to them" could be translated as we don't associate with 'Gypsies'. For me, it was the beginning of the collections of many moments that highlighted the Roma's place in the unequal social hierarchy in Romania.
My initial curiosity about why the Roma were ostracized from Romanian society began at an early age. Having migrated to Canada at a young age, I would return in the summers to spend time in Romania. Many times, my summers visiting Romania were filled with moments of inquiry and confusion. I was dumbfounded by the different messaging I was perceiving in Canada as opposed to in Romania. Canada preached multiculturalism, diversity, and equality while Romania shamed, scapegoated, and isolated a minority group of people living there for centuries. These conflicting messages consumed me and during my undergraduate studies, I decided to focus my research on the Roma people. I wanted to understand why this inter-ethnic struggle existed, where did it start, how did it manifest over the years, and why it had continued for so long.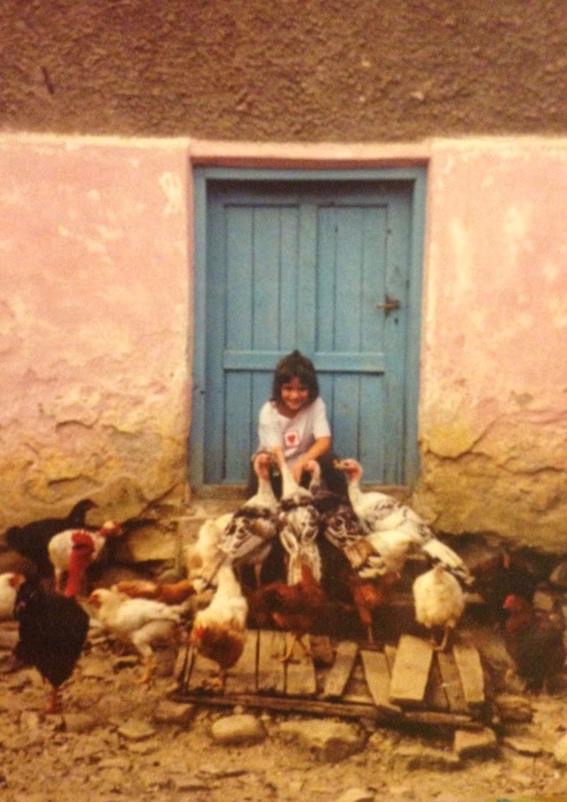 Not only was I shocked by how easily non-Roma Romanians proudly accepted their hatred and ignorance, but how many times friends, family members, and the diaspora community tried to convince me to adopt their views. As a result, I started to critically analyze my own thoughts and beliefs on this topic. One day while walking into the town of Fagaras, I noticed there was a specific portion of the street where I automatically crossed the street. On instinct, I had done this robotically, without ever questioning why. This was a journey I had taken with grandparents, parents, and friends, and without fail, at that exact spot, we would always cross the street. It occured to me there was a low income building, where many Roma lived on that exact patch that was avoided. I was surprised I hadn't realized it sooner. I walked onwards, not crisscrossing, to try to change my patterns; it felt odd but reassuring to know that there was nothing to fear. The fear that is instilled in us since we are children, is one of the critical factors contributing to the discrimination that needs to be addressed. It is problematic that the non-Roma Romanians haven't changed these habits, since their unwillingness to do so has been demonstrated to have grave consequences.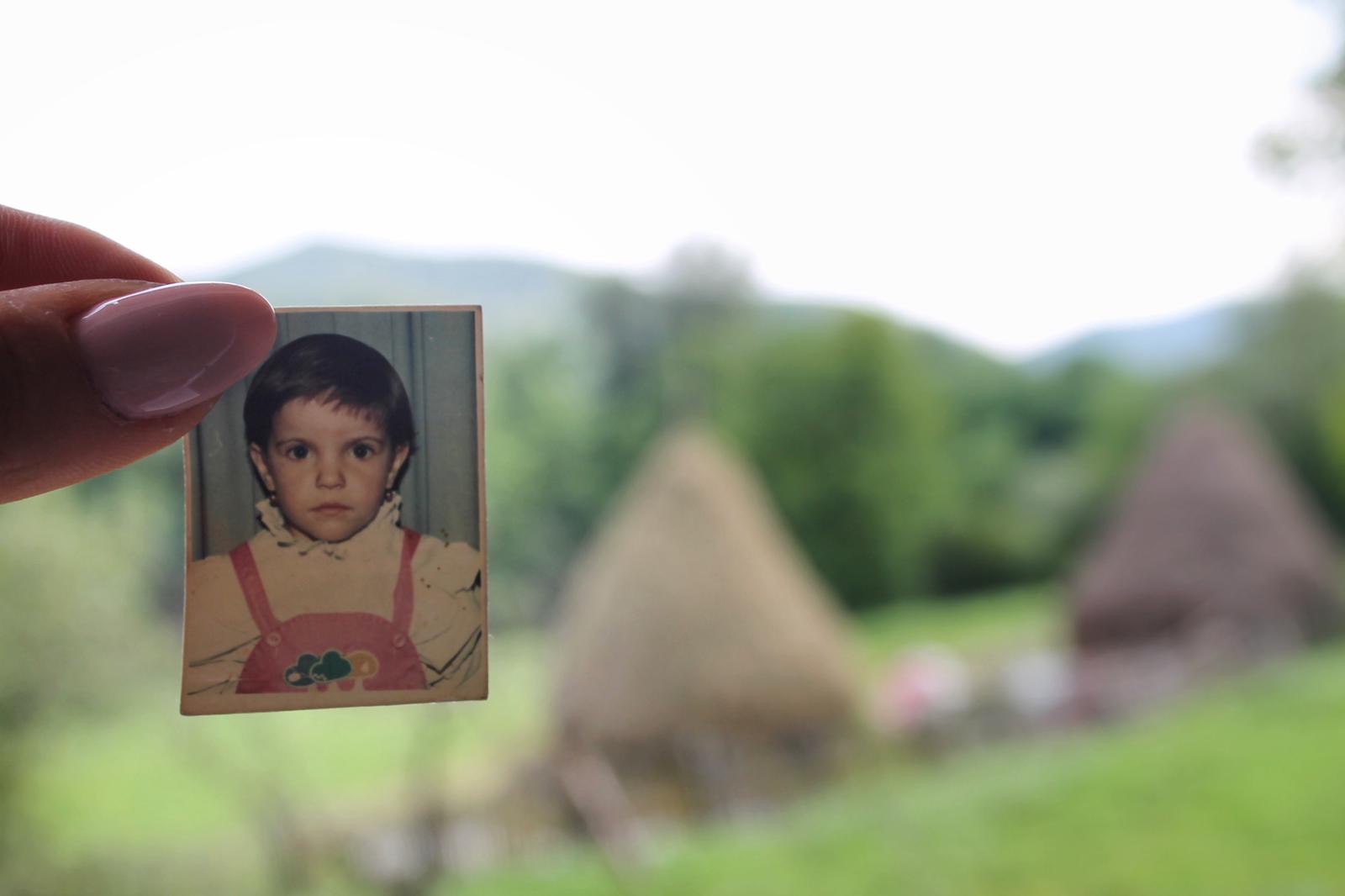 The most evident example is from 2014, when I was an au pair (nanny) in a small village in the southeast of France. The mother was French and the father was Romanian. There was a specific instance when the little girl, whom I was au pairing, was fussing over food. The father's only tactic was to threaten his daughter by saying that if she didn't eat, he would leave her outside for 'the Gypsies' to steal her. The little girl was too young to understand and giggled. So the father continued to taunt her by ingraining the fear of the terrifying 'Gypsy' monster who would steal her. This went on until the little girl was in tears, finally nibbling away at her vegetables. This 5 year old girl, who had never met a Roma person, would live with this fear and expectation that the Roma she will one day meet will be the equivalent of the Boogeyman. Non-Roma Romanians have a responsibility to their children and their community to stop spreading these vilifying stories and be vocal when they witness other parents who undertake similar tactics. The weight of their words are carried by the Roma community members for decades onwards. The words said carelessly in frustration or for a lack of creative disciplining techniques, will translate on the playground, classroom, and into their adult lives. It will continue the internalization of shame and exclusion for the young Roma. It will perpetuate the marginalization of an entire ethic group, who after centuries of living in Romania is still not recognized as being a part of its cultural makeup. It is time for the non-Roma community to do its part in righting these wrongs. We must be allies with the Roma by being mindful of the stories passed down to children, to critically analyze our actions, and to advocate for the Roma community.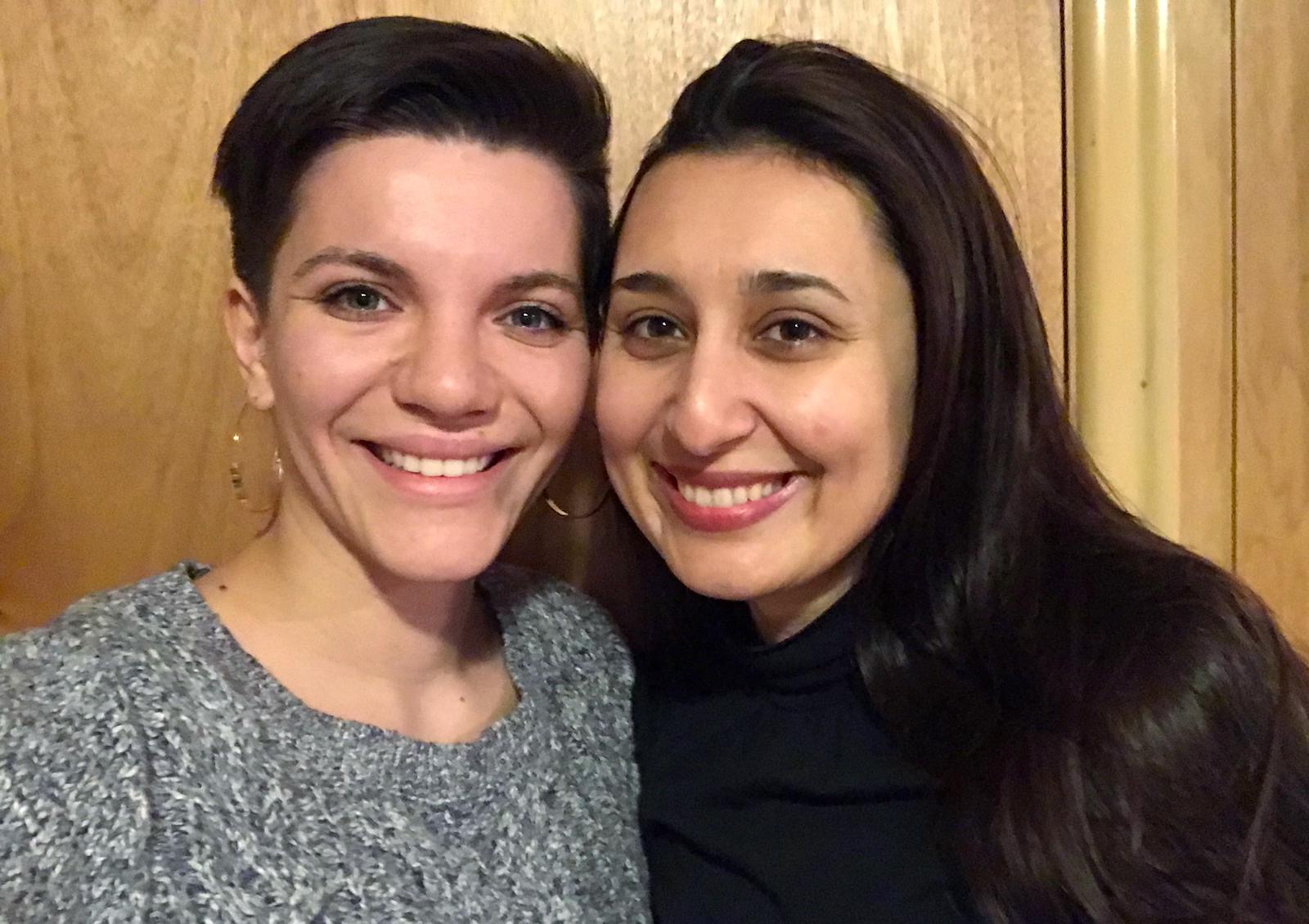 This topic has had long-lasting impacts on me and changed the course of my life. My academic journey took me back to Romania to research the National Strategies of Roma Inclusion 2012-2020, specifically within the education sector. I spent 4 months conducting research in Romania, speaking with Roma students, government officials, and Roma NGOs. I became involved with the Roma Community Centre in Toronto and completed an internship with the Roma Peoples Project of Columbia University. I feel embarrassed to admit this, but many non-Roma refuted the fact that I could have met some of the most intelligent, motivated, and kind people that were Roma. I am continuously inspired by the Roma scholars, leaders, and activists who fight for Roma rights, challenge the racist rhetoric, and mobilize the Roma youth. For decades the Roma community has fought for basic human rights, such as access to housing, education, and healthcare, by challenging discrimination and unjust persecution. If I could go back to my childhood years, I would love to be able to speak to my grandmother frankly and replying by saying, "In fact we should speak with them. We should get to know them and learn from them. I want to meet their children and wish to be their friend."
Cosmina-Silvia Nistor is a collaborator for the Roma Peoples Project and she is committed to promoting human rights. Cosmina-Silvia Nistor has recently completed the Aga Khan Fellowship, which placed her in northern Mozambique, working on adolescent sexual and reproductive health programs. She specialized in the gendered issues that create barriers for women and adolescent girls to access adequate health services. Previously to this, she completed her research fieldwork in Romania, where she explored the impact of the "National Strategies for Roma Integration 2012-2020" in the Romanian education system. She has done internships with both the Romanian Consulate in Toronto and the Roma Peoples Project at Columbia University.
Honoring the Memory of Our Mentor, Ronald Lee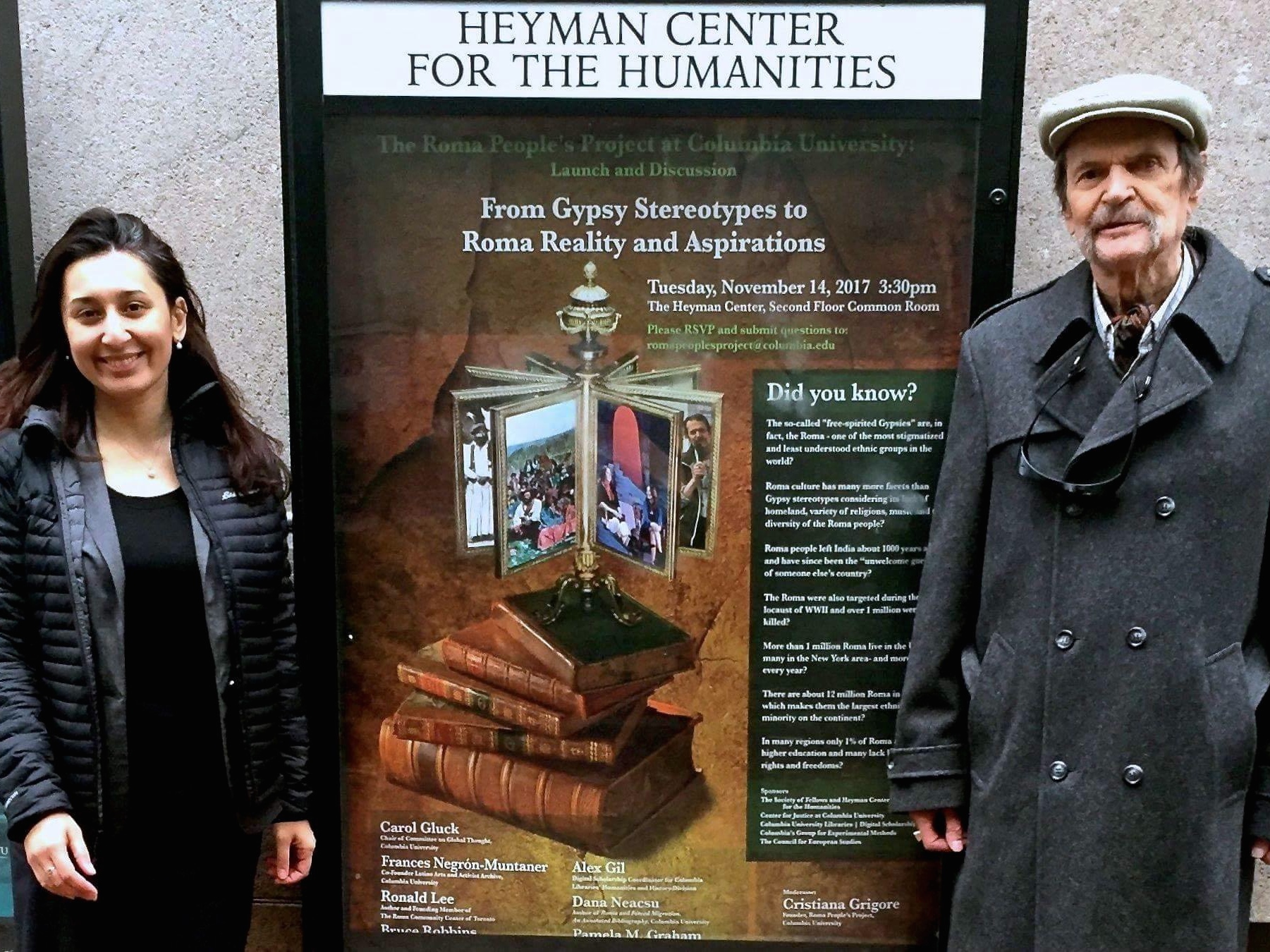 2020-02-04 00:00:00 +0000
For the past couple of years, every time I called Ronald Lee and asked him: "How are you doing, Kako Ron?"—meaning "Uncle Ron," a term of endearment and respect in the Roma language—he would answer, "Oh, not too bad." Then he would go on to tell me about his day, his work in progress, and his battle with his illness, which he faced with so much dignity and resilience.
Ronald Lee was a Canadian Roma, born in Montreal. He was a journalist and author, and from 2003 to 2008, he taught a spring seminar, "the Romani Diaspora in Canada" at the University of Toronto. He was a founding member of the Roma Community Center, in Toronto, which assists Romani newcomers to Canada with social integration as well as serving as a cultural center. He published three books to date and his fourth, The Gypsy Invasion: Romani Refugees in Canada 1997-2017, will be published posthumously. He also wrote numerous articles for newspapers, magazines, and academic journals, while lecturing extensively throughout the US, Canada, and Europe. Born in 1934, he passed away on January 25, 2020 at the age of 86.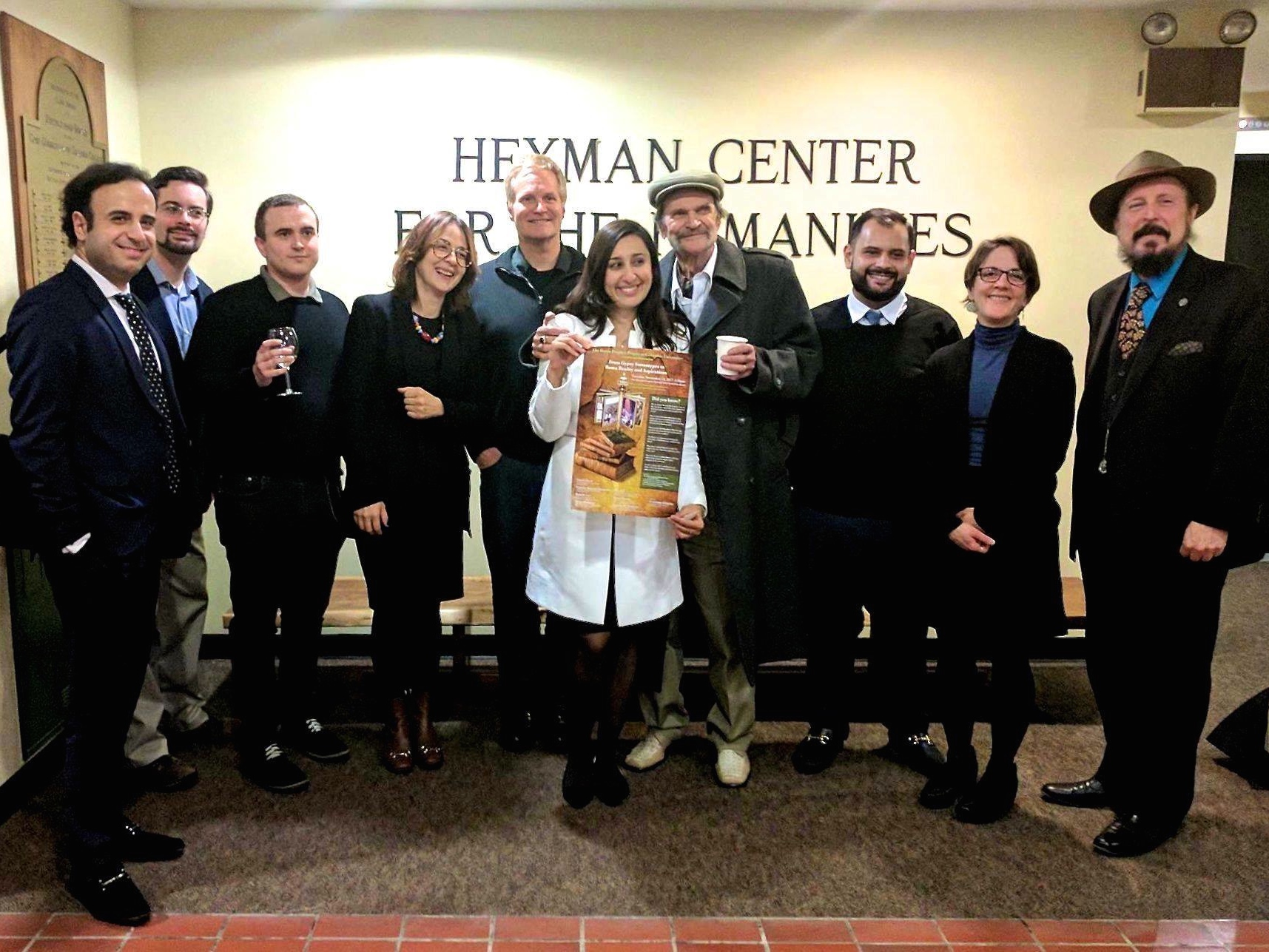 I met Dr. Ronald Lee some years ago, but it was in 2017, during the launch of the Roma Peoples Project at Columbia University, that I really got to know him. He appreciated our vision for the project and offered his full support and mentorship, including serving as a key speaker at our launch event. Thanks to his extraordinary support for the Roma Peoples Project, we presented him with a diploma at our anniversary reception in November of last year.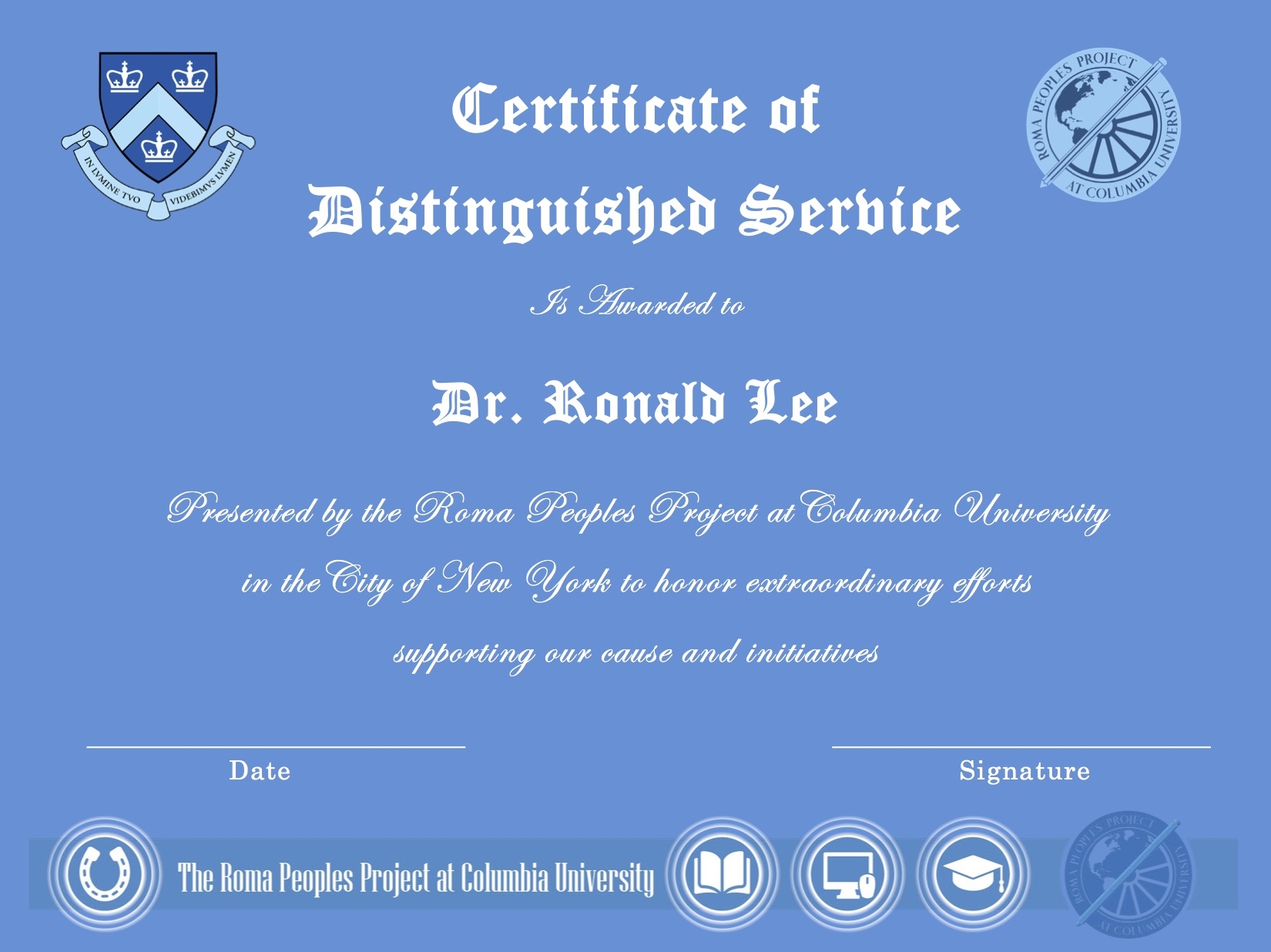 Not only did he have a brilliant and independent mind—with a vast experience, and knowledge on Roma issues, as well as linguistics, literature, politics, history, and music—but he was also a kind, enchanting person, who always made me smile with his witty comments. He was a crucial part of the fabric of conceptualizing the Roma Peoples Project, and I fondly remember our long conversations, his openness to a diversity of being Roma. He knew how to share the perspectives of the elderly—conveying the importance of the Roma language and preservation of customs—without limiting our desire to focus on new possibilities. He never made me feel less important because I hid my Roma identity for a long time and learned to be Roma on my own terms. He never made me (or my colleagues) feel inadequate for being younger, or for being a woman. He knew how to appreciate effort and real accomplishments, without the often rigid hierarchical systems of power that can slow down innovation. He knew how to be there for us and guide us without imposing his own views, and he always treated us seriously, even if I presented an idea that might not have been on his mind. He had a powerful impact on my entire team and everyone felt privileged to have met him.
During a long visit to Canada last year, RPP collaborator Cosmina-Silvia Nistor and I had the chance to visit Ronald Lee at his home in Hamilton, Ontario. Although he was weaker than when he came to New York for the launch event, he welcomed us with enthusiasm and expressed so much strength and gentleness. It was evident in the way his eyes would light up when his cat got into the room as we were speaking, or as he was playing music, speaking about his wife and children, and in the candid manner in which he shared stories. I was in awe of his collection of diplomas and honors from human rights organizations and fellow Roma activists, his musical instruments, and the history he built over the past decades.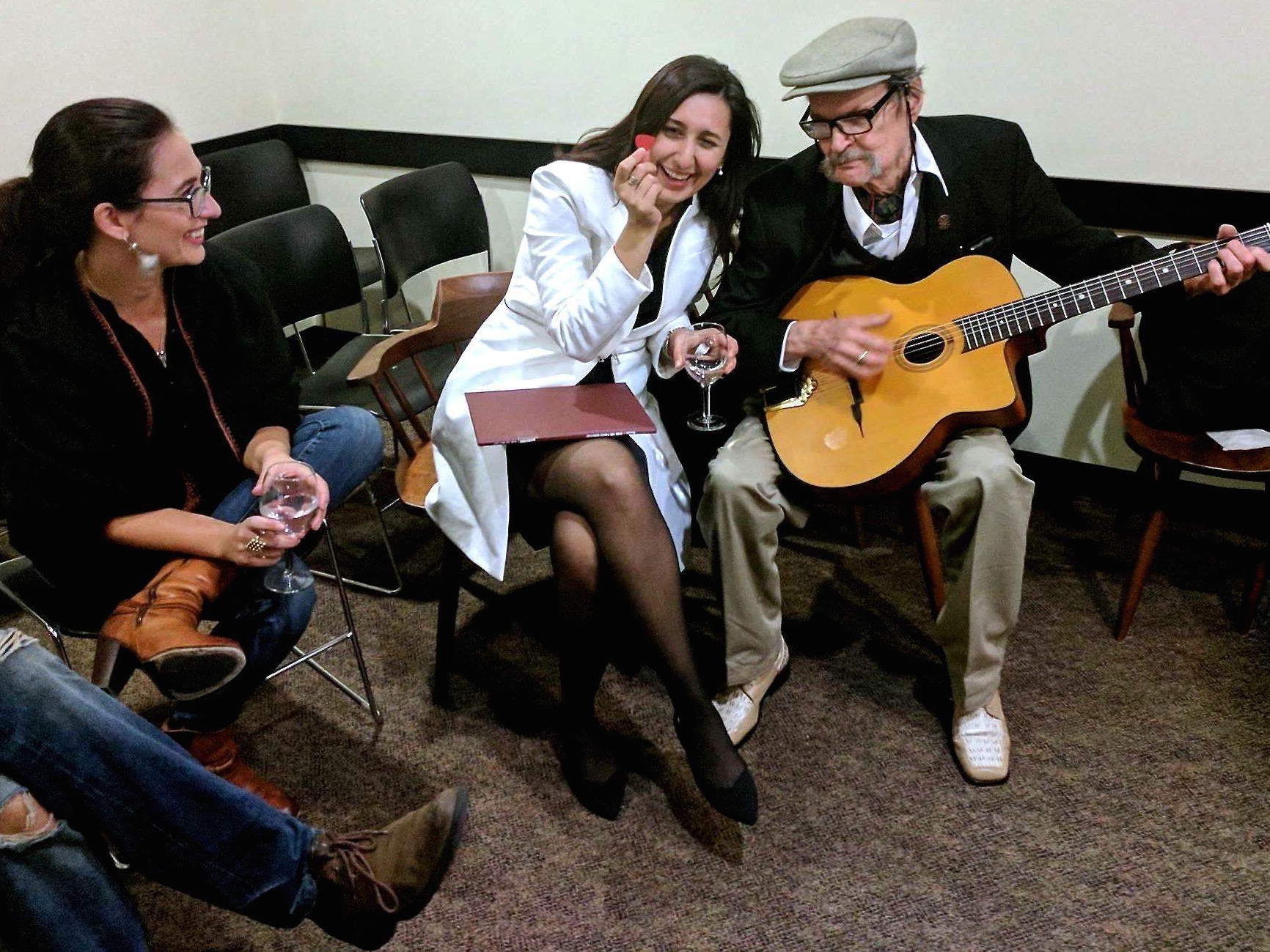 Although Ronald Lee is very well known within the niche group of people interested in Roma rights and human rights, his impressive accomplishments deserve more recognition in the mainstream world. His work is of great merit and makes profound contributions to both Roma and society, yet Roma people and Roma scholarship remains under-recognized. That's why we have a great responsibility to continue and honor his incredible efforts, building on the legacy he left for us. I hope that, one day, he will get the place he deserves in history, among other major leaders.
It's still hard to believe that he is not among us anymore, and sometimes I have this instinct to pick up my phone and talk with him. I imagine when I ask how he's doing he would say something along the lines of: "Oh, I got here sooner than expected, but it's not too bad."
Message from Cristiana Grigore & team of the Roma Peoples Project at Columbia University
Celebrating Two Years of the Roma Peoples Project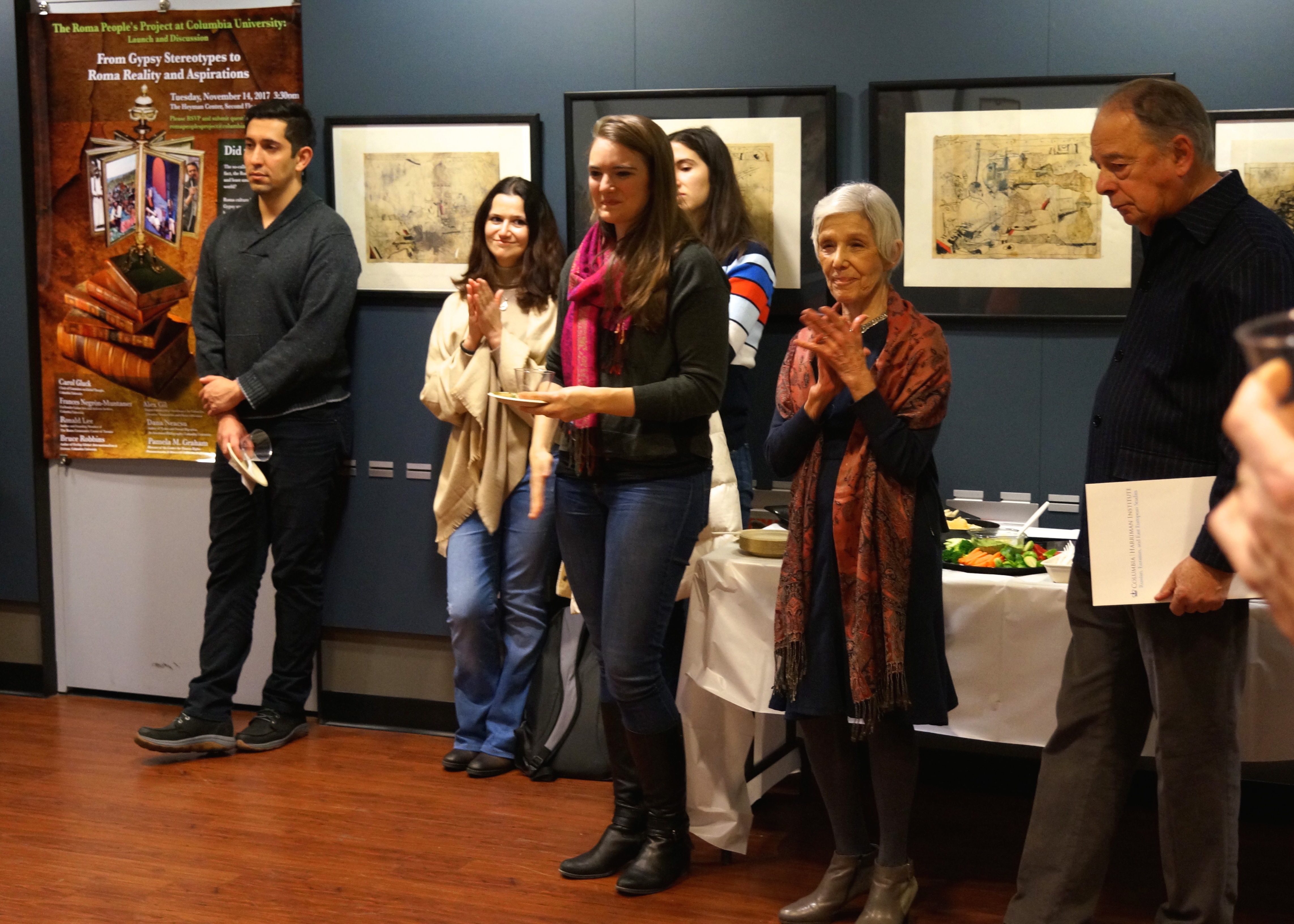 2019-11-23 00:00:00 +0000
Two years ago, the Roma Peoples Project at Columbia University was an idea, grown out of the need for more nuanced and accurate representations of Roma in academia, media and cultural institutions; as well as the need for a space where Roma and non-Roma scholars can connect. At our launch event in November 2017, we set out our plans for initiating a dialogue about Roma in the academic context and beyond. In our first two years, we have begun to turn these aspirations into realities.
On November 13th, 2019, at Columbia University's Harriman Institute for Russian, Eurasian and East European Studies, we were honored to bring together at our close community of collaborators, supporters, partners and friends for an evening of celebration and sharing our aspirations for to the future.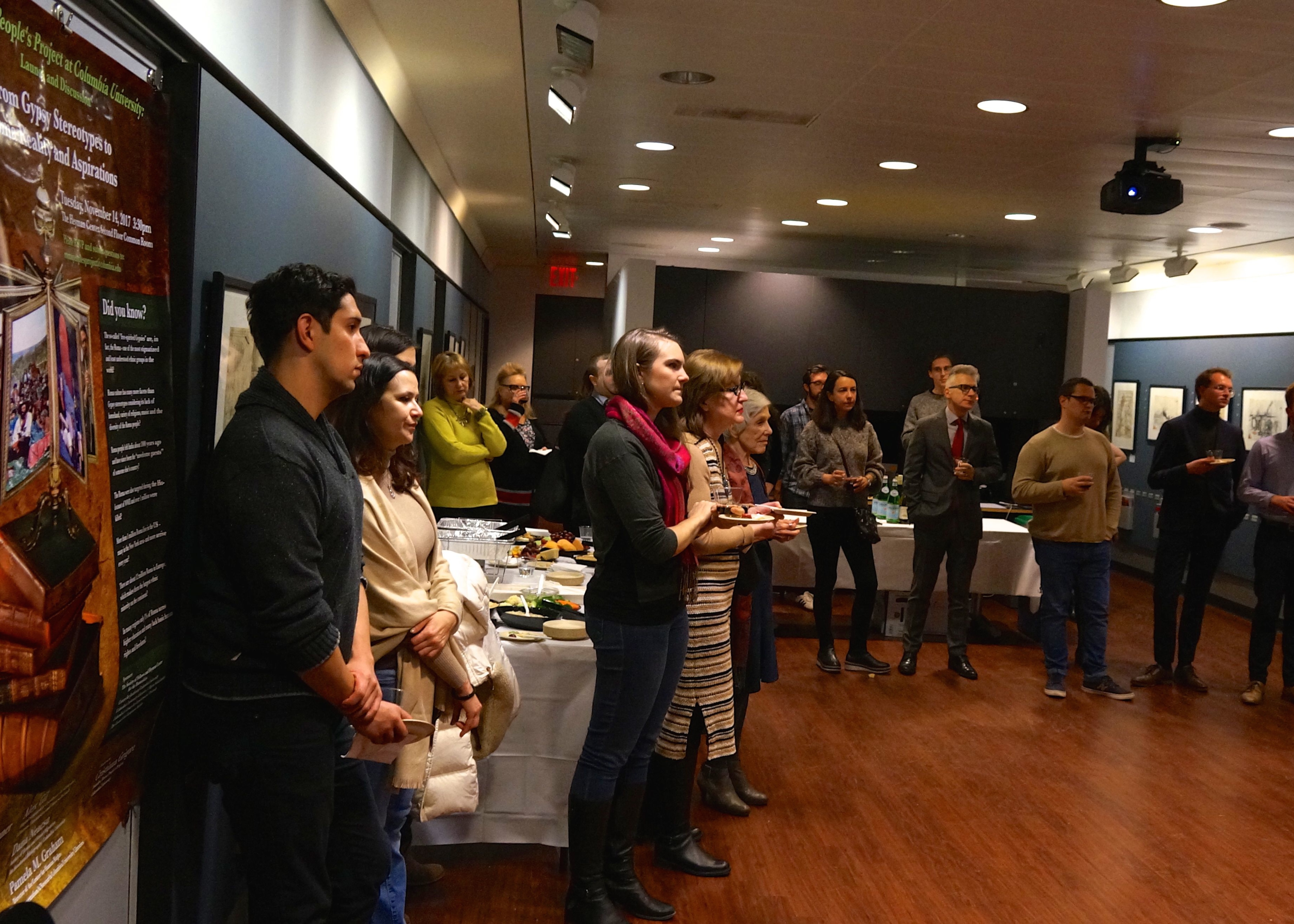 Cristiana Grigore, Founder of the Roma Peoples Project, opened the evening. She highlighted how remarkable it is to hold an event focused on Roma Studies—historically a tangential topic in academia—surrounded by Roma friends, supportive collaborators and partners. She commented as well on the need to continue and make sustainable the efforts started two years ago. Alexander Cooley, Director of the Harriman Institute, commented on the growing partnership between the Roma Peoples Project and the Harriman Institute, and the significant step that this represents for East European Studies at Columbia. Elsa Stamatopoulou, Director of the Individual People's Rights Program at Columbia and advisor of the Roma Peoples Project, spoke about the project's growth and main dimensions as well as the work we've done in increasing the visibility of the Roma people across media and academic channels.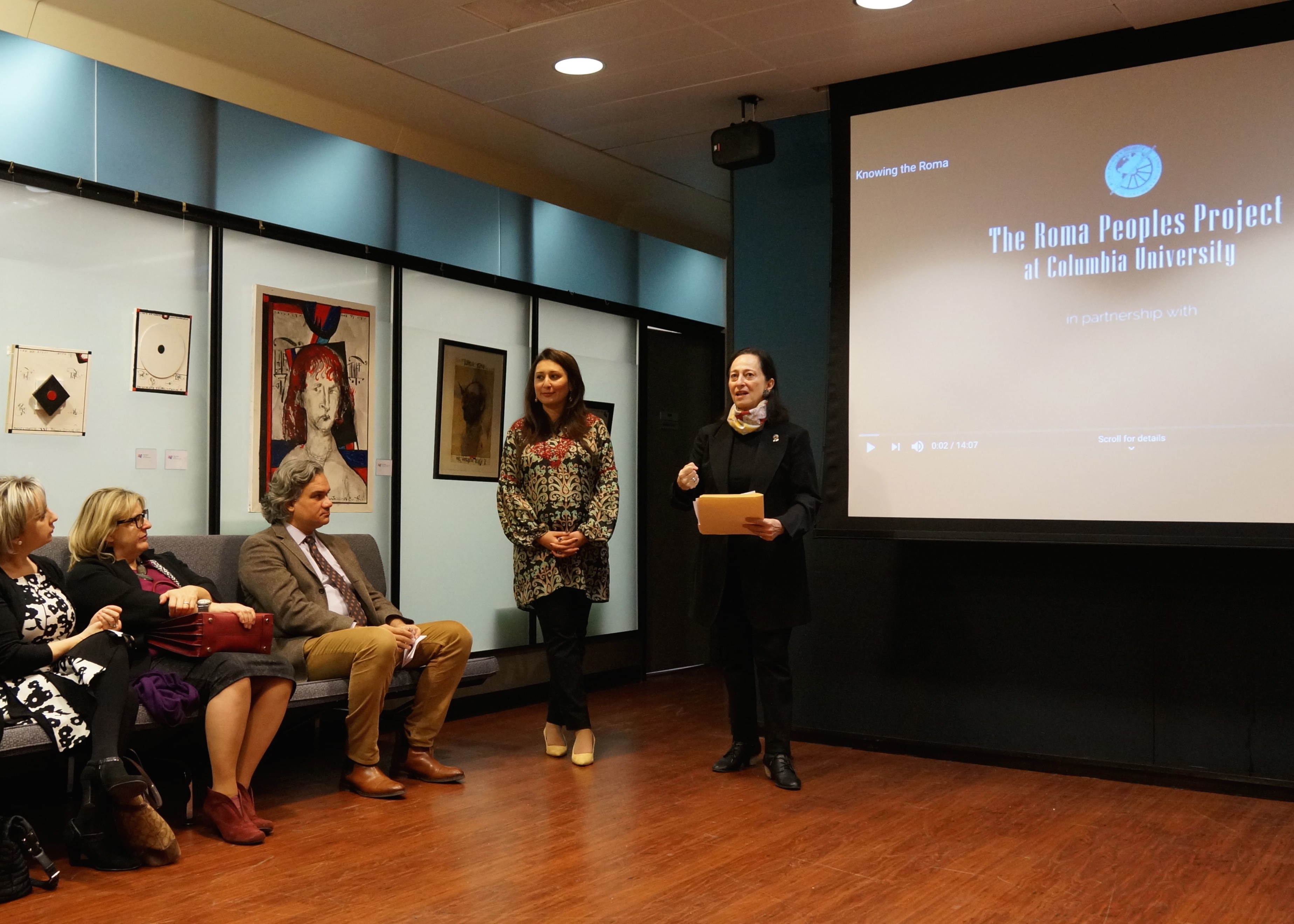 Sarah Zawacki, Core Collaborator of the Roma Peoples Project, and Cristiana Grigore presented the project's achievements in its first two years, highlighting the initiatives we've implemented to spark discussions of Roma representation at Columbia University and beyond. Key activities included launching a Roma Studies seminar at Columbia, supporting Roma scholars to gather data and disseminate their work, publishing articles on Roma representation in major media outlets, and developing digital connect with Roma and friends of Roma from around the world.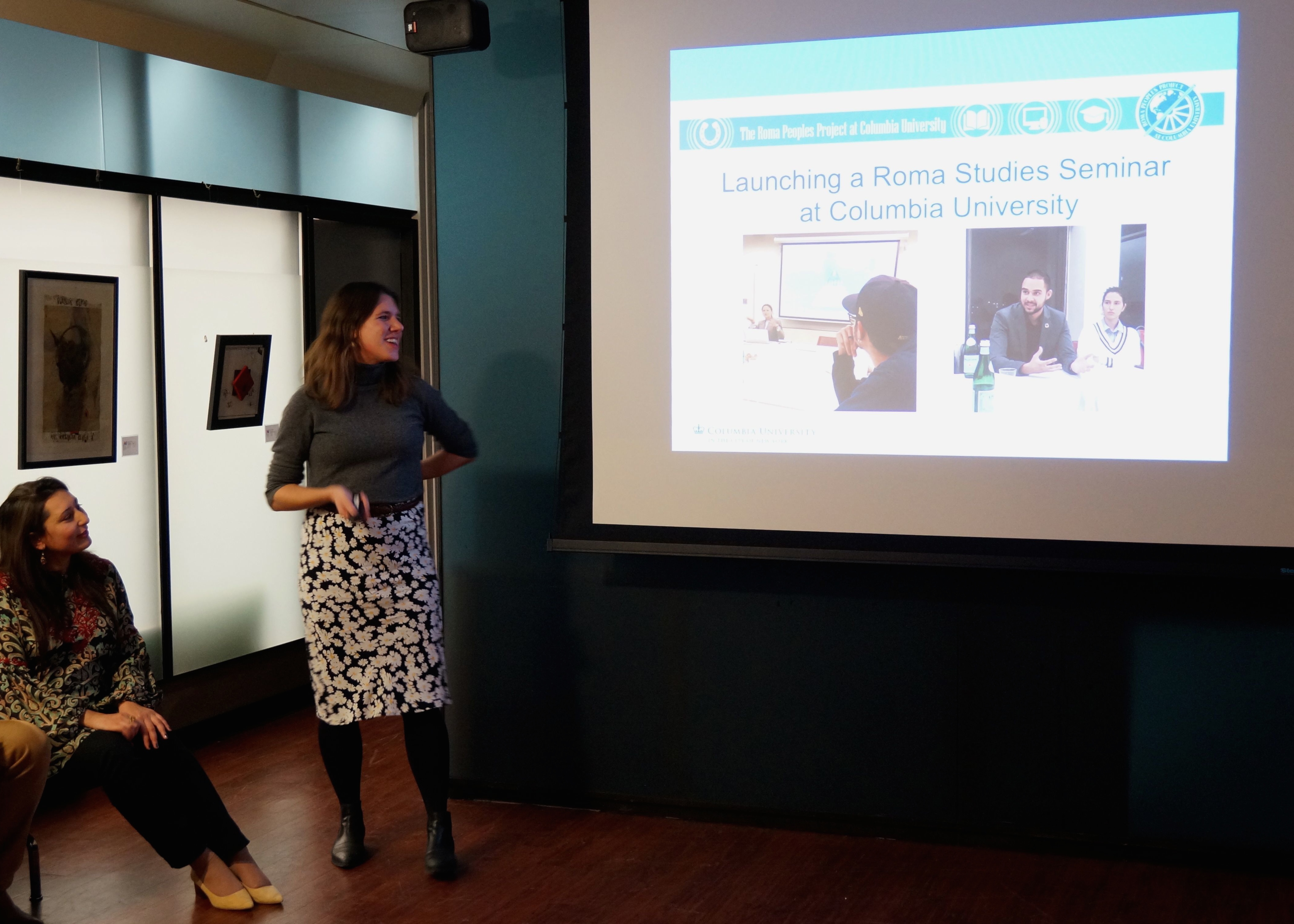 These achievements were possible through the commitment and dedication of our community of collaborators, partners and contributors. We were honored to present some of our long-term partners and collaborators with diplomas recognizing their commitment and dedication to the project. Here is the list of recipients whom we honored with an award for distinguished service:
Jerry Heymann, who has supported our work with an annual contribution from the start. His generosity and support has allowed us to implement our ideas, explore new ways in which we can develop and be flexible in our first two years of operation.

Cal Brisbin, Core Collaborator of the project from the beginning. We can always rely on Cal to provide insightful research, thoughtful impressions on long-term project development and innovative ideas for new initiatives.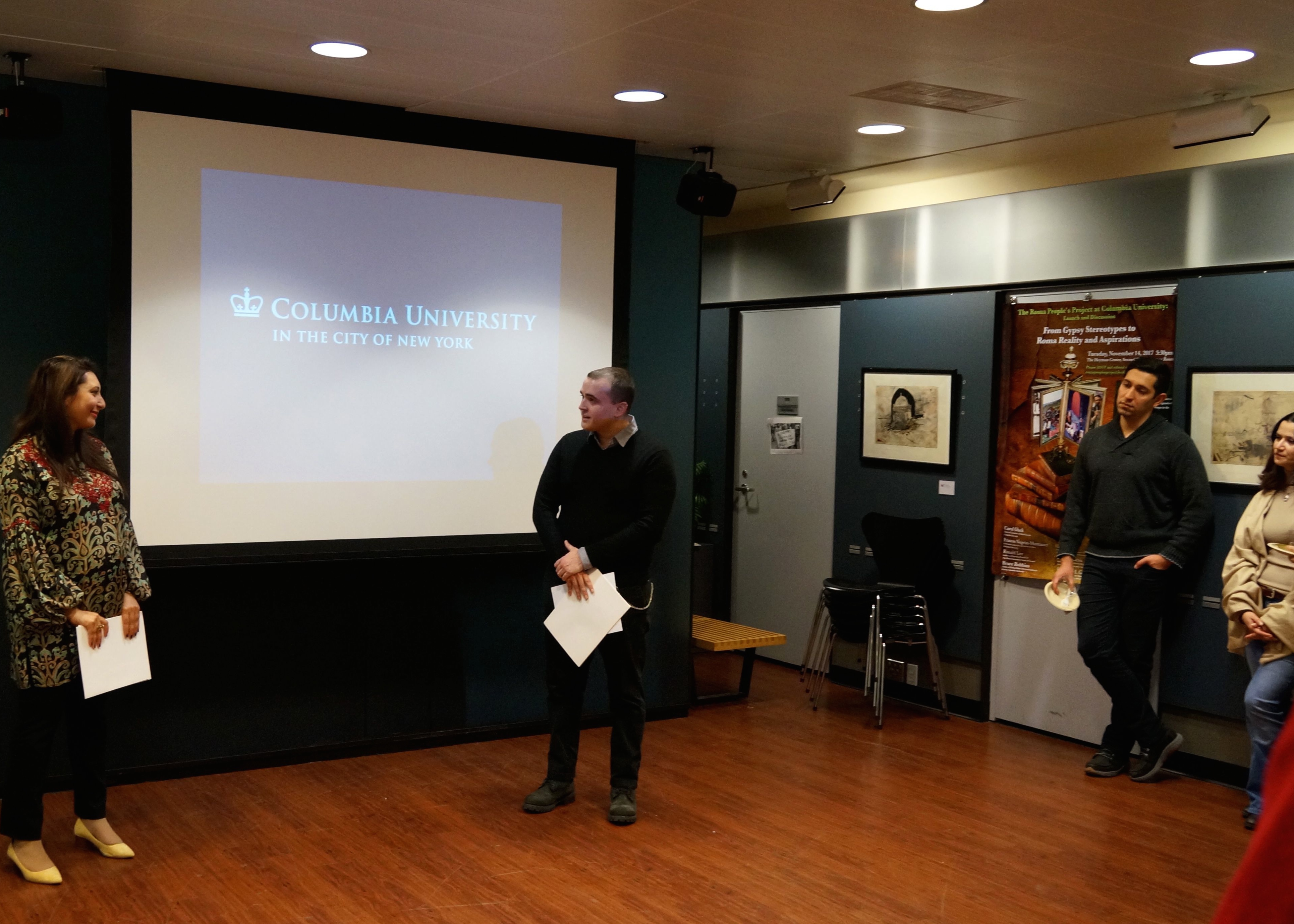 Ronald Lee, who has been a fundamental part of the Roma Peoples Project since its launch event in November 2017, providing valuable advice and guidance. Dr. Ronald Lee is one of the world's most prominent Roma authors, linguists and activists. He is a founding member of the Roma Community Center, Toronto which assists Roma newcomers to Canada with their social integration and serves as a cultural center.

Geraldine Downey, Director of Columbia University's Center for Justice. Professor Downey has provided the project with critical institutional support and an incubation space for our ideas, proving that where there is a will to include Roma in mainstream academia, there is a way.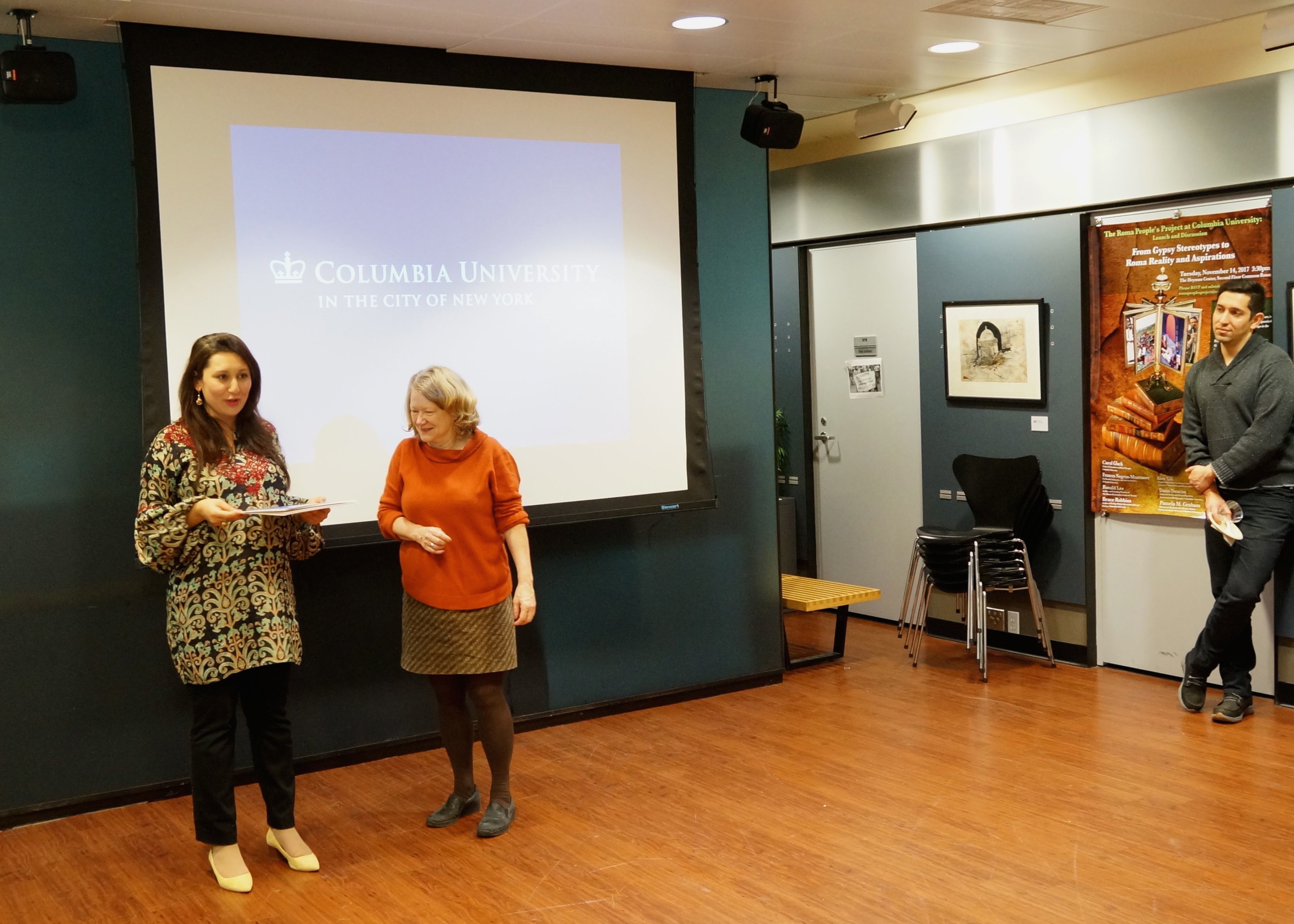 Stefania Magidson, Founder and President of the Blue Heron Foundation and a member of our Board of Advisors. Stefania's foundation provides scholarships and mentorship for less privileged youth in Romania and Moldova; Stefania's openness to our growth and critical milestones has provided vital support to the Roma Peoples Project since its inception.

General Delegation of the Government of Flanders in the United States, which has provided consistent and vital support to our events and initiatives. Throughout our close partnership—born out of a shared interest in Flemish-American artist Jan Yoors' work featuring Roma people—Flanders House proved to be an example of diplomacy at its best, with their welcoming and creative approach to our collaborations.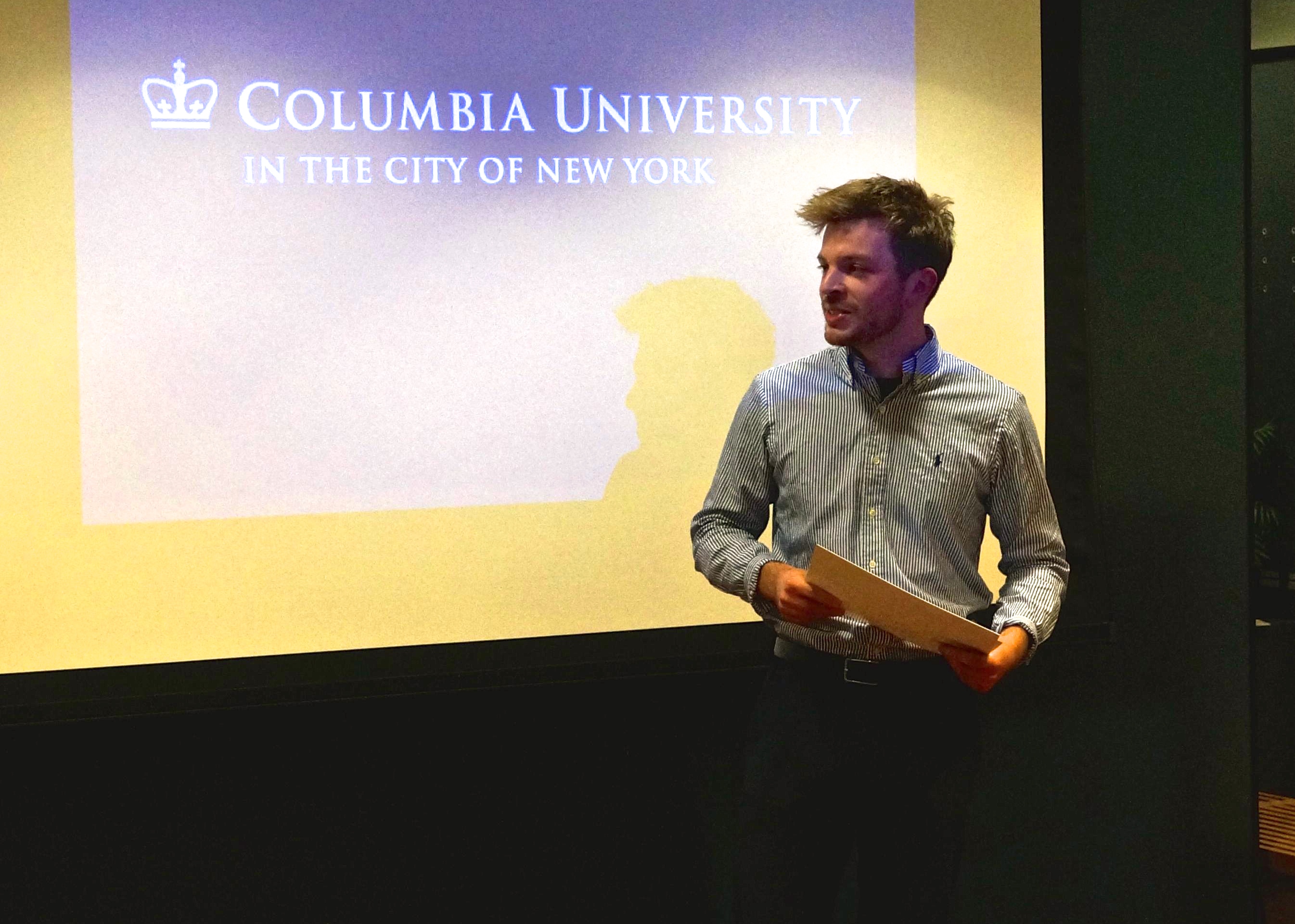 Bringing a long-overlooked topic toward the mainstream of Columbia University is not without its challenges, and we are grateful to everyone who has contributed to making the first two years of the Roma Peoples Project a success. Looking toward the future, we are planning new educational programs in Roma Studies, research initiatives connecting Roma with other similar groups and groundbreaking partnerships with arts and cultural institutions. In the past two years, we have built a global community with a dedication to advancing more sensitive representations of Roma. In the coming years, we look forward to continue building and consolidate an infrastructure where new ideas about Roma Studies can flourish.
Roma Studies Seminar: Virtual Spaces for Imagined Communities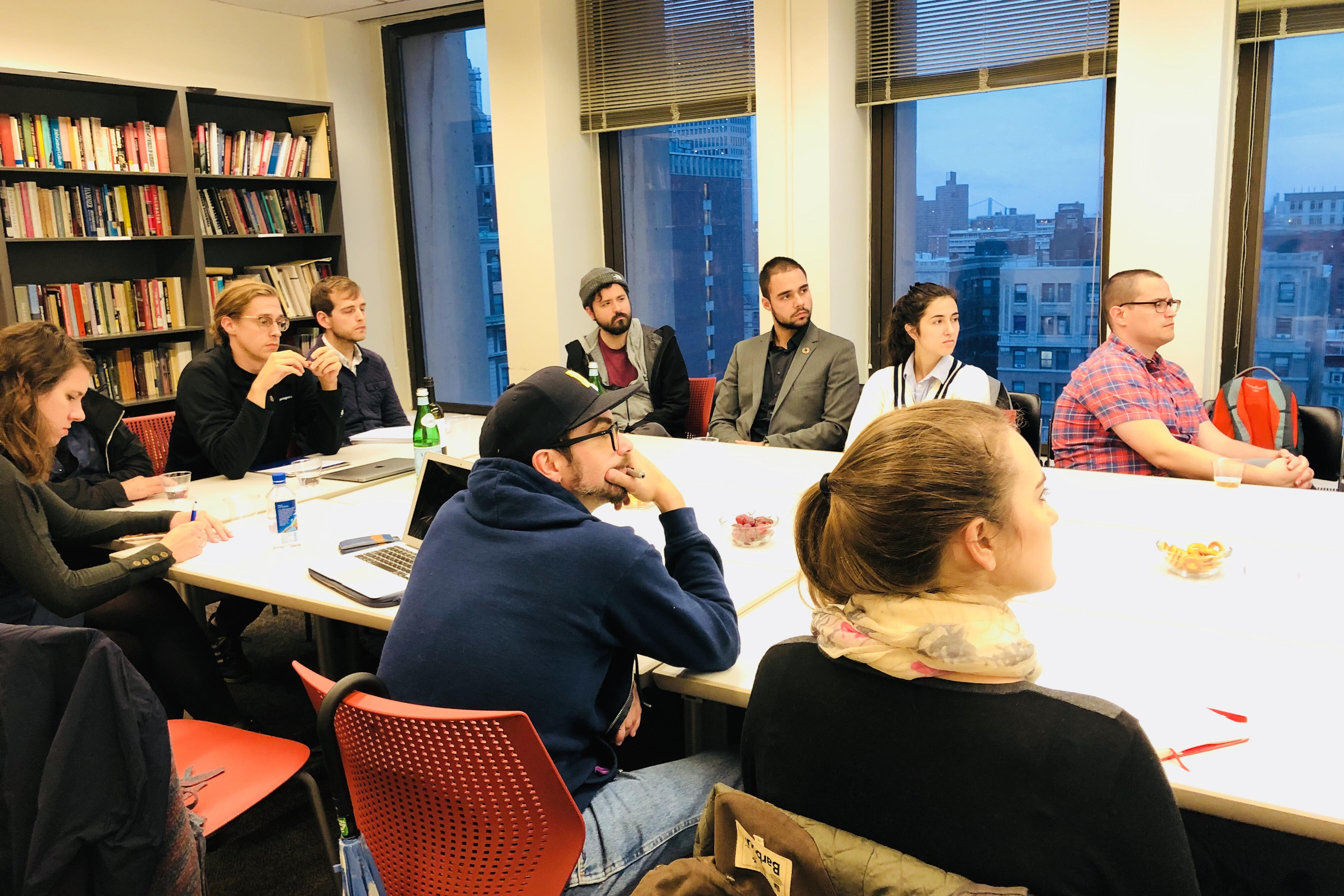 2019-10-11 00:00:00 +0000
On October 9th, 2019, we held the first in a series of Roma Studies seminars: Roma Peoples: Between Nations and Globalism, Introducing Roma Studies to Columbia University.
The seminar series is a new initiative in partnership with the Harriman Institute for Russian, Eurasian and East European Studies.
Our seminars are drawing connections between Roma Studies, East European Studies and Global Studies, addressing topics such as mobility, stigma, displacement and the condition of the Roma people in different regions. Roma Studies has long been a neglected topic in academia, often viewed as tangential to other fields of research. By prioritizing these topics, we are bringing Roma Studies to the forefront of academia, engaging partners and allies of the Roma cause at Columbia University and in New York.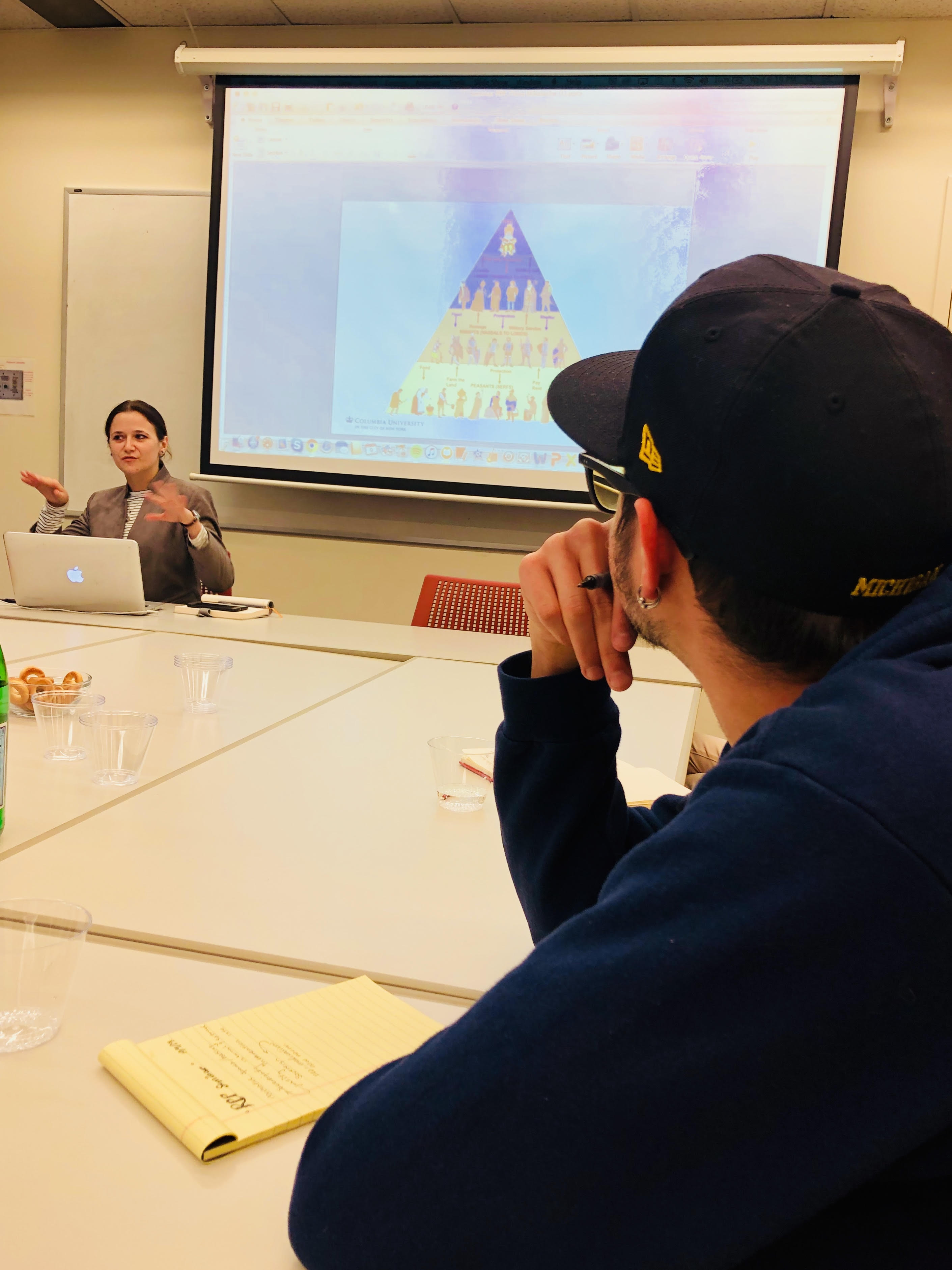 We opened the seminar with an introduction to the Roma Peoples Project's mission to create for the Roma, a people without a country of their own, a space to express their identities, tell their stories, explore their histories, raise awareness about their communities and connect with other Roma and friends of Roma.
The event featured a presentation by Oana Mihalache, a Fulbright Researcher at the Saltzman Institute of War and Peace Studies, on "Virtual Spaces for Imagined Communities." Opening with a case study on Roma in Kosovo and their experiences during the war, Oana presented her research on shifting norms and conceptions about who is "human" when considering humanitarian interventions throughout history, reflections on the evolution of the state, concepts of sovereignty, the theoretical framework around imagined communities, and the relevance of these concepts for the Roma condition, past and present. Oana also addressed studies of Twitter as a virtual community that transcends national borders, and we began reflecting on ways in which that paradigm can apply to the Roma people, who also are not confined by a particular space or borders. The possibility of creating digital communities beyond a geographical space could be particularly meaningful for the Roma people, helping to define a sense of community beyond a particular nation-state and to explore a global Roma identity.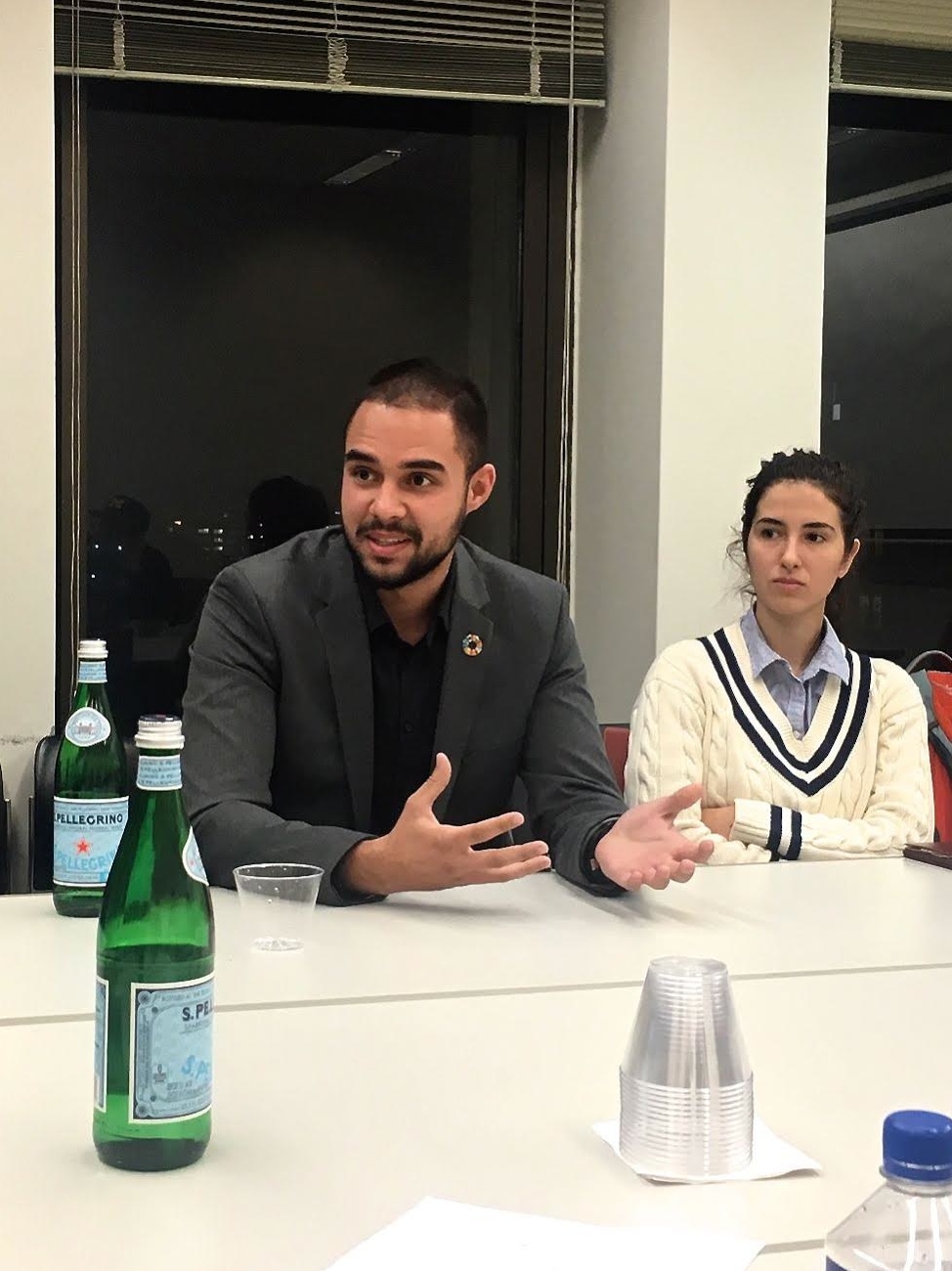 A variety of participants attended the seminar: Roma scholars and professionals, Columbia students and friends of the project from New York. Among the participants were students from Columbia's MA in Global Thought program and a student in the Harriman Institute's MA program in Russian, Eurasian and Eastern European Regional Studies. We were also excited to welcome Dalen Butler, a visiting scholar at the Roma Peoples Project from Michigan, who is doing archival research on Roma in the United States; Rebekah Ward, a Fellow in Columbia Journalism School's Cross-Borders Data Project; Teodor Cristian Blidaru, Romanian Youth Delegate at the United Nations; and David Butch, part of the Roma Community Centre in Toronto.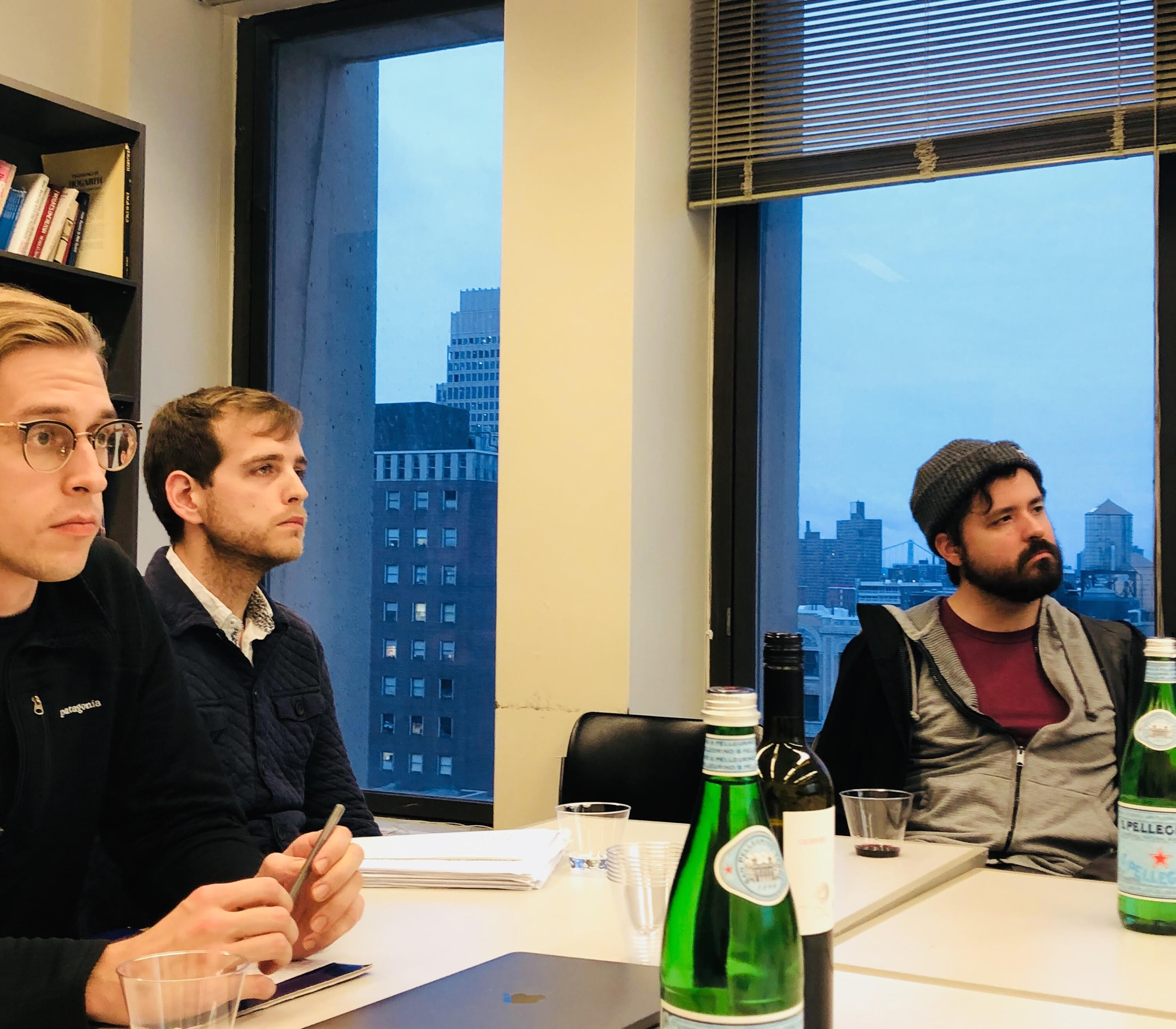 Participants engaged in a rich dialogue about the history and diversity of the Roma culture, including solutions to advance Roma scholarship and rights. They emphasized the importance of having Roma and non-Roma at the same table, connecting with one another and sharing knowledge and stories. Creating a space for Roma Studies led to an inaugural discussion that was fruitful, essential and timely. We look forward to our next seminar and will provide more details in the coming weeks.
I've Never Campaigned Against Anything. I've Always Campaigned for Something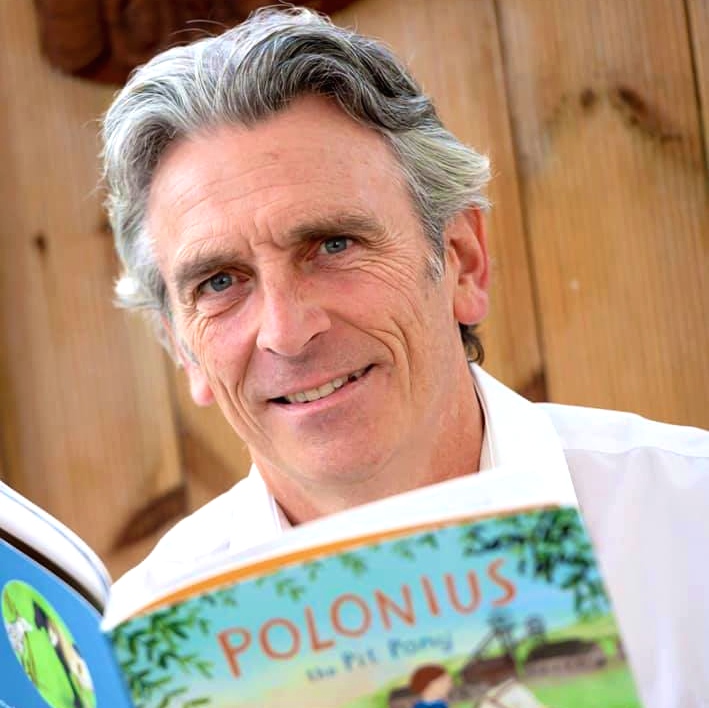 2019-08-24 00:00:00 +0000
I met Richard O'Neill on a sunny July day near his home in the northern English market town of Bury, about a 40-minute tram ride away from Manchester. He had been in contact with the Roma Peoples Project since April, when he wrote to commend our Newsweek article on the need to re-think the Gypsy stereotypes associated with Notre Dame.
As we communicated across the Atlantic, the RPP team was struck by the optimism with which he approached Roma activism and his commitment to writing new representations of Roma across a variety of media. We were intrigued by his poetic writing and storytelling, and we wanted to know more about him.
When I went to England in July for my PhD graduation from Durham University, I made a point of meeting him in person and hearing his story. I took the train up from London and then got the tram from central Manchester to Bury, where Richard met me at the station. We sat in the sun at an outdoor cafe near the Bury market, and he told me his story.
Richard grew up in a nomadic Romany Gypsy family among the coal mining communities of the North East of England, traveling from stopping place to stopping place and learning new skills from his family along the way. He's worked across many fields, including (but not limited to) authoring children's books, founding National Men's Health Week, restoring antique furniture and working as a motivational coach for a professional football team.
Through books, monologues and workshops in schools, Richard brings forward positive representations of Gypsies, Roma and Travellers. As he sees it, the most rewarding part of his work is to hear from Gypsy, Roma and Traveller children that they finally see themselves represented in books.
Richard is a captivating storyteller, with a wealth of raw material from his life and family history. Read on for his account of his early life, his path to advocacy and storytelling, and the lessons he's learned from growing up in a nomadic Romani family.
RICHARD O'NEILL IN HIS OWN WORDS
I grew up in a fully nomadic family in the 1960s. When I was born in 1962, my family didn't have any permanent stopping places. They were exactly the same as they had been in the early 1900s, in Victorian times, and the stopping places were still the same. The only difference was that they had motorized vehicles rather than horses and caravans, and then come the mid-60s, things were starting to change. There was a lot of construction work in England, but particularly in the North East of England. Towns were expanding; housing estates were being built—hospitals, schools—lots of things were built in the '60s, and a lot of our traditional stopping places were taken. When people would say, "Well, you know, these Travellers are here or there," actually they just noticed us because we were in places where we hadn't been before. And also, we were on the road with horses—now, I don't remember this; this was my dad—but with horses it took them a week to get somewhere, so they weren't camped up as long, whereas when you had a car or a van or a truck, you could get to that place in half a day or a day.
In 1968, in England, they passed the Caravan Sites Act, which meant that every local authority that had Gypsies and Travellers in their area (which was pretty much everywhere) had to provide a caravan site. You put your name down, but my dad didn't want to be settled down. He wasn't, shall we say, a traditionally educated man. He'd been to school, probably, he could count months in his life—in the winter of every year. He could read a little bit, he could write a little bit, but apart from that he had no education at all. He watched the cowboy films, which was one of his big things, and he saw the Native Americans, and he saw what happened to them, and he didn't want to see us settle down.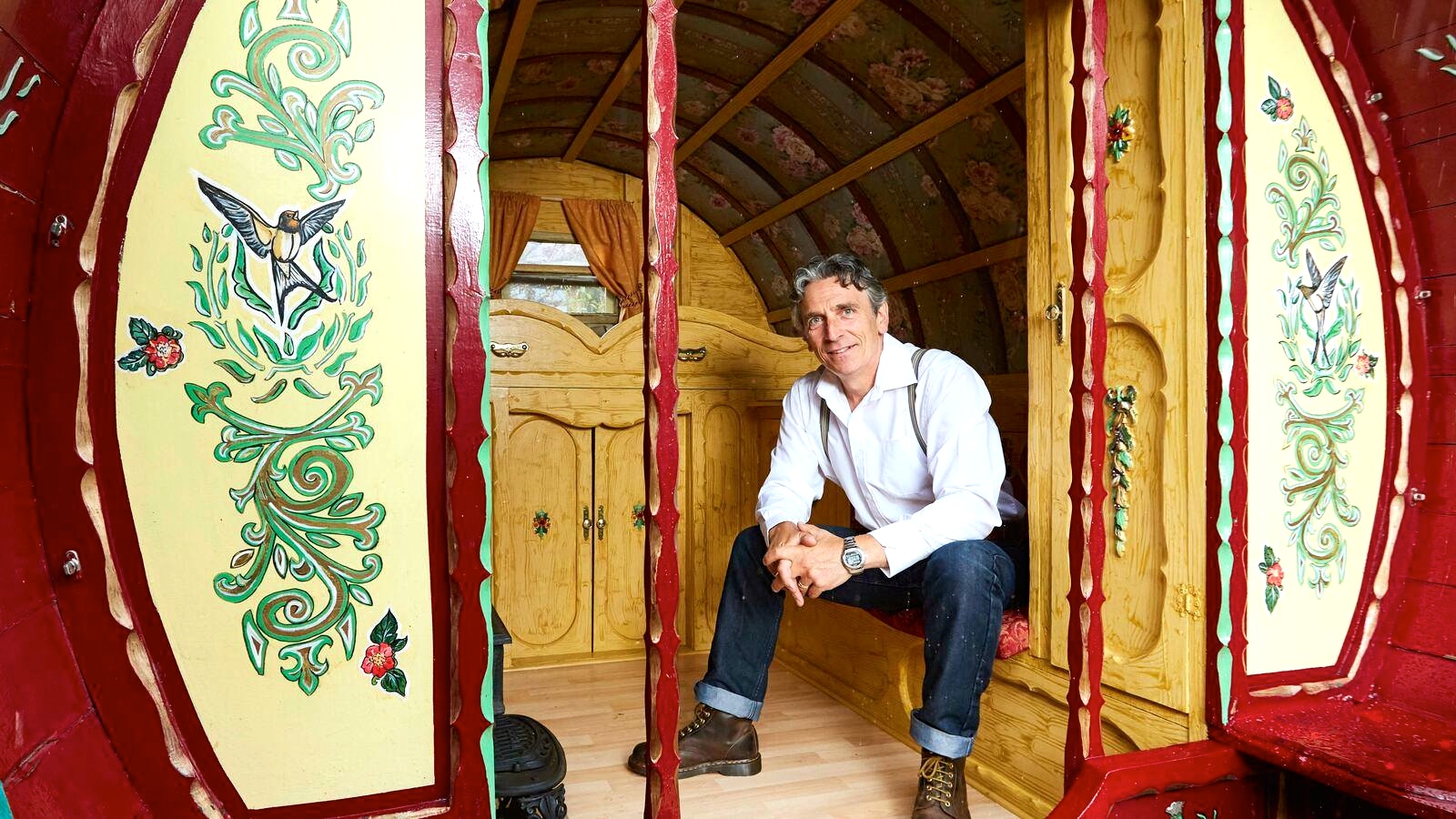 But in the end we ran out of places, and my dad had a business, so we had to buy a small house, and we lived in the caravans in the yard, and we used the facilities in the house. And that's been my life ever since, actually—we've been in and out of caravans and houses. When me and my wife were married, we lived in a caravan, and then we lived in a house, and ultimately we lived in a block. God willing, I will end up in a caravan again.
I'm in a house in the winter, and because of my work—I'm moving around—I can spend some of the time in the caravan when I'm working. If I'm really lucky (which I was a few years ago), I can manage to have it parked up for six months on a caravan site, which was a farmer's apple orchard, which she was slowly turning into a caravan site. To wake up every morning and see apple trees, and to watch the apples grow, gave me an idea for a book, actually, which is called Anna and the Apple Tree. So there's a picture book out; so there you go.
I worked all the different jobs my dad did. We were collecting scrap; we repaired old furniture, antique furniture—very popular in the '70s—we sent a lot over to you lot. You had empty containers and stuff in ships, and you were just buying anything from the old country. Yeah, people used to come to our place, and they would buy it and take it to the port, and they'd have buyers, and they'd send it to America in these huge containers. So we did that—that's where I learned a lot of my woodworking skills—and we worked on houses, which led me to the construction industry, which I did for quite a long time and really enjoyed it.
I'd always written. Even as a kid, I'd always liked words, loved words, and I was lucky because I was brought up with both languages: English and Romani. That was lovely, because at school we had English and teachers taught me how to write. I could read before I went to school—I taught myself to read by the time I was four.
[I did this] just by memorizing. Just by memorizing books. Yeah, by the time I got to school I could read. You didn't start school until you were five. So I could read at four, and then I started reading one book and memorized it, and then read another and got to know the words. By the time I got to school at five, I could pretty much read anything. So they taught me how to write, which I'm grateful for, and I'm always telling children I was lucky.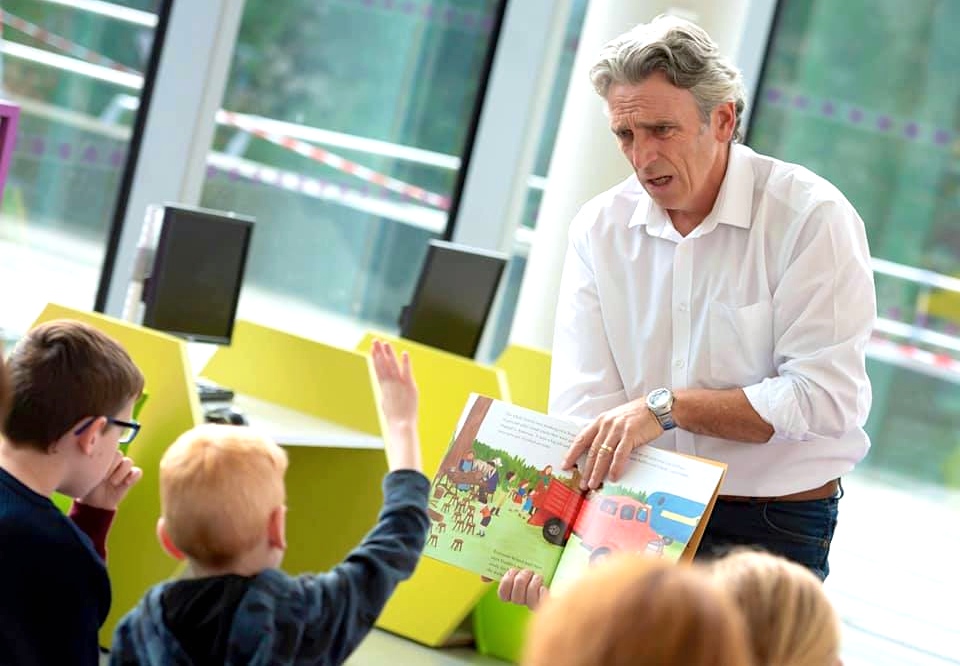 As I got older, I was asked to do some work for Gypsies and Travellers. I've always been a campaigner for human rights, and I'm the founder of National Men's Health Week. I'm always trying to help out every community I'm in. Because that's the way I was brought up. Nobody in my family, nobody was left out; everybody was included. So I was brought up with those principles, and I've tried to live them wherever I've lived ever since.
People asked me to talk about some of the things I did as an entrepreneur, because I started one business, then started another. I did pretty good. So I was doing my human rights and stuff, and somebody asked me to go and work in professional football as a motivational coach, which I did, and that was quite easy in a way, because all I did was get that football team to act like a family. So they acted like a family—we cracked it.
It's really interesting because these days I've come to coin it as the nomadic way, and it's a set of principles, and it's not just in this nomadic community that I grew up in. We actually not look at other nomadic communities around the world, and you can see, despite everything against them, we're still surviving. Some of us, now, we're looking outwards and using technology and working with non-nomadic people.
And actually, a lot of younger people like yourself have become more nomadic. This led me to go into a large company in Canary Wharf, up in London, with a colleague of mine last December and spend a whole day talking about this with ninety of their top managers—bright young things. And they just loved it, because they could see the storytelling rather than trying to sell people stuff, the clients they had, to actually tell them what you can do for them, tell them your story, tell them their story, and think more nomadically. And it's really interesting, because this young woman afterwards—so smart, again, this millennial thing, people say "oh, snowflakes," that's ridiculous. Some of the smartest, most hardworking people you'll ever come across are the so-called millennials.
And this young woman afterwards—because I was talking about how life is very circular, and I still believe everything is circular; there are very few straight lines in nature. There are some, but there are few. And when we set off, my dad taught us to work circular—start one place, you go around, and then you come back. We never went somewhere in a straight line; we went in circles. And I was talking about all of this, and this young woman afterwards, she coined the phrase—I don't know who she is or else I'd credit her with it—she came up with this phrase afterwards when they were doing a plenary session, and she said, "circles move; lines drag." She's a genius. It's not my phrase, I can't claim it; it's this young woman in this organization. Hopefully one day she'll find it, and she'll say, "I said that," and I'll say, "I can put your name to it now." She really got it; she really listened.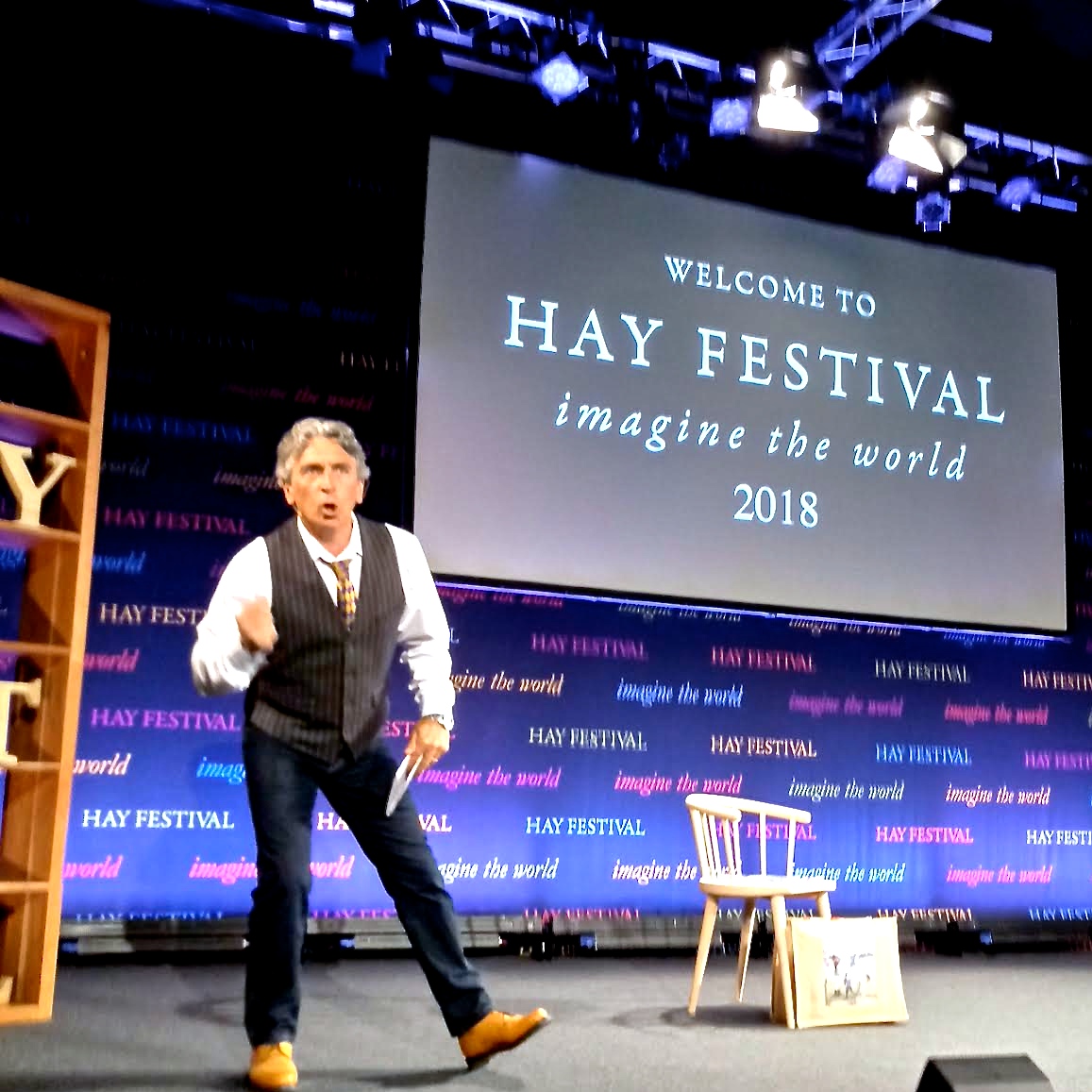 So then, over in Leeds, the Leeds Traveller Education Service were doing quite a lot of work around Gypsies and Travellers, and they knew about my other work that I was doing as a volunteer—mental health and all sort of stuff. I've always been very aligned and very aware of where I come from. Even if I've been away from my family, my extended family, I've always been very aware of my roots and very proud of where I come from. That's part of me and I would never change it. Even when I've lost out because of it, when people have said, "we don't want him," that wouldn't deter me. And so they asked me to do some storytelling. I'd been to my daughter's school once or twice to help out, when she was five, but I've always told stories to my kids, always made stories up, and I love stories—it's how we communicate.
We, as Travellers, as Romani people, when we get together, we will—and all the people who have gone before us, like my dad, who passed away a long time ago, and my mum, and my grandparents—we talk about them in our stories, so we keep them alive. I could talk about something 200 years ago here with you now, and something that happened on Saturday with my grandson, who was at the Rochdale Literature Festival. He's seven now, my grandson, and it's so cool, because we were there, and I'd been working with a school, and there's a lot of school kids here at this festival. And I said, "This is my grandson, Tommy," and they said, "What, he's real—isn't that the one you told the stories about?"
So I started working over in Leeds, and I thought it would just be a one-off, and actually I really enjoyed it. They really enjoyed it, and more schools kept asking me. And I thought, "I really like this." So they came up to me one day, about a month in—we'd done a few bits and pieces—and they said, "What's the plan with this?" And I said, "There isn't any plan; I'm just enjoying the ride until it stops, but it hasn't stopped yet." So I just kept expanding and expanding my work, finding out what teachers wanted, finding out what curriculum is all about, which I didn't know. And I'm still in awe of teachers now. I don't go to school and just do stuff—I liaise with the teachers and find out what they want, what their targets are, how I can help. And, you know, it's working.
And then about four years ago I was at an event, doing some storytelling at a university, down in London, on a Saturday. It was about diversity and inclusion, and there was somebody there from a publisher called Child's Play. They got in touch with me and said, "Have you got some stories you could send us?" Which I did, and there we are. So we've done these four lovely books, brand new one out this week. It was really interesting because I'd got the books in just in time for the Rochdale festival, and Michael Rosen, who is the former Children's Laureate, was there at the festival. We got chatting, and he bought the book. He bought that new book, so he was my first customer. That was so nice of him to do that.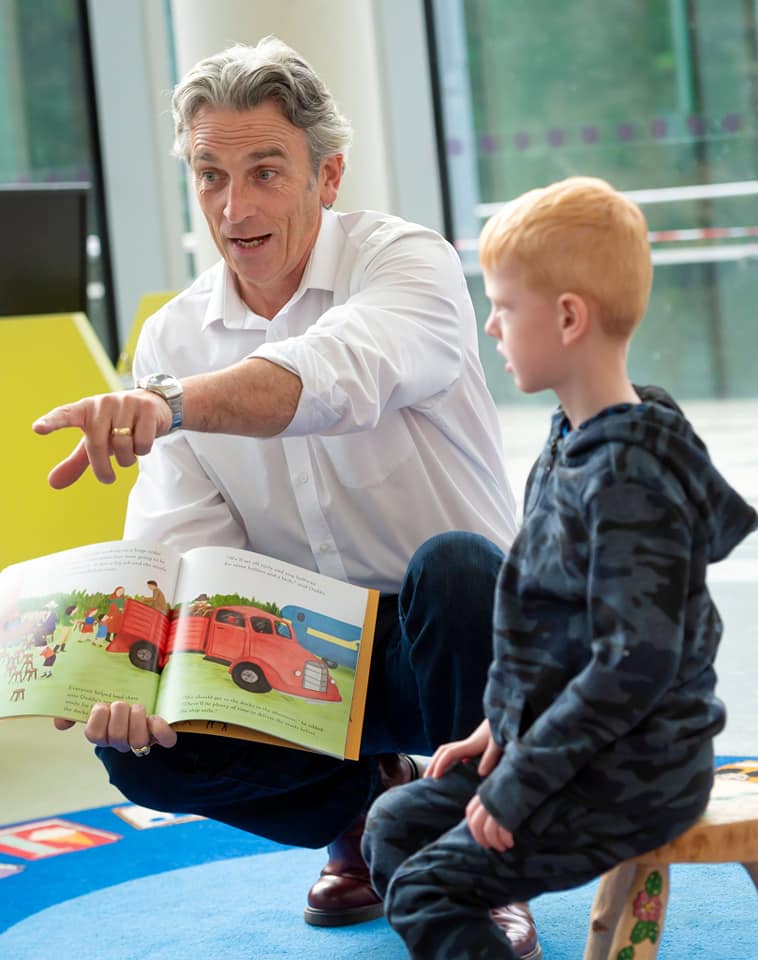 In between times, [there was] a project going—it was called Wide Open Spaces. It was about people from different backgrounds in the countryside, and I managed to get onto that. There were eight of us, and we produced a monologue of 2000 words, and the idea was that it would be turned into a performance of all of them, and then five of them would be selected to go onto Radio 4. Mine was one of the five, and that was in 2006. So I've been writing ever since, as well as the children's stuff, and recently, last year, I did some work in Budapest with the Independent Theatre Company, which was absolutely amazing, just brilliant people. Then they've got the Roma Heroes book out, which is the anthology. So yeah, it's sort of gone in a big circle. I'm just so pleased to be able to do books, to do the storytelling, and to see things changing slowly.
Sarah: What changes would you say you've noticed, say, between when you were growing up and now?
I would say that people of your generation are a little bit more open. I think they see the Romani culture. I think they can make the distinction between some of those bad Travellers who cause problems and people like myself and Irish Travellers. There are lots of fantastic Irish Travellers doing great work all over the world, and many of them are my friends, who are just trying to do what they're doing, and we come from a particular community that has got some problems in it, like every community has. I think your generation can distinguish. I think you find very old people, who are probably in their eighties—they are pretty good because they remember some of the older people. And then you've got your generation who, like we talked about before, can see the benefits of some of the things in our culture and the arts that are coming through.
I think there are quite a few people in the middle, who have watched too many TV programs and believe them. So yeah, I think things are changing. These things are always slow. It's bizarre when you think about it, that the books that we've got out now—when I was at school there were no books like that. And it's taken 50 years. It's taken 50 years. I don't want a boy or a girl to be in school today thinking, "You know what, I'm not going to bother reading or writing because there's no books that are like me"—to feel excluded. That's why I launched this year Diverse Book Week, with no funding, hardly any time because of all the other stuff I'm doing. But we reached out to people, and people responded, and I think next year's going to be even better.
We had this stall, this little stand, like a circular table, and my publisher, Charles Blake, sent me a load of books for free, and the idea was that they're not for sale, they're just for people to look through. After the festival on Saturday, they were to be given away to the local communities. And I've got this wonderful photograph—I tweeted it, I think, this morning—and it shows a mum with a little baby in the buggy. I actually was just coming back from somewhere because I couldn't man the stall all day, and I came back, and there they were, crouched down at that stall, and the mum is reading the child this book. They'd just been drawn.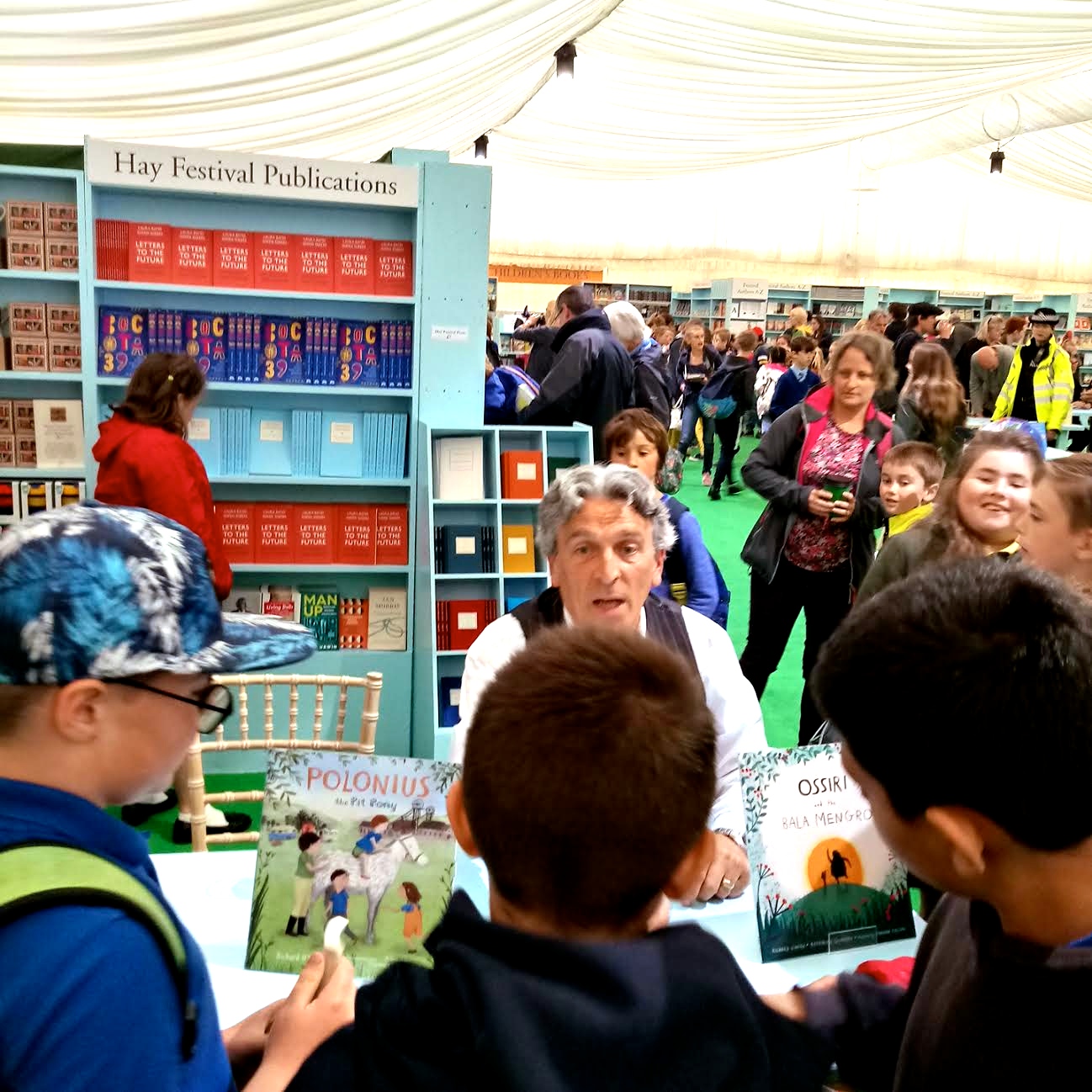 I kept saying to people, to the children particularly, "Come have a look at these books. Is there anyone there who looks like you?" And this girl's like "Yeah!" And her brother goes, "That one looks like you!" And it was just so wonderful. You can't quite explain what it feels like to see yourself in books.
There was a girl—she was going on six—at a school this year in Yorkshire, and she saw me at assembly talking about books. The teacher said she just couldn't believe it—this is 2019—she couldn't believe that there was someone from her community just up there talking about books. Anyway, come dinnertime, she has her lunch, and then I go to her class, first class after lunch. She comes up to me, and she gives me something, and it's an A4 sheet of paper folded in half. She's written in it—she's not quite six—you can understand everything she says, and the gist of it is: "I saw you in assembly. I did not know you were a Traveller. I like"—and then she's put "like" and crossed it out and put "love your books. I am a Traveller as well." It's so wonderful.
The books have gone all around the world. They start conversations. Teachers use them in schools to explain certain things. So yeah, I'm very, very happy. So if we can just keep that going.
I belong to a union called Equity, in England. It's the actors' union, and I've been a member for about eleven years, and I'm one of the few—there are some of us—there's a few Romani people: dancers, singers. And I'm just trying at the moment, they have promised me that they will do a feature on me, and I will end up being the first Romany in that magazine. They're trying to organize a symposium at the moment, because we need to get more Roma young people into the arts, but if there's no opportunities for them to work—there's nothing happening—they're not going to do it.
It's really strange, because when you think of some of the famous Romani people—we've had Charlie Chaplin, in particular: Mr. Showbiz. But again, he had to go to America. I don't want our young people to be having to go anywhere. It's crazy—I loved every minute of it and I would go back there again tomorrow—I've been to Budapest two consecutive years with the Independent Theatre Company, and they're just the best people. Rodrigo, he's like my brother. He runs the organization, and we shared our story one day, and our stories are very similar. We both lost our dads when we were quite young—I was 21; he was a little bit younger—and we share a lot, Rodrigo and I. But I shouldn't have had to go to Budapest, which, you know, has one of the worst anti-Romani presidents, perhaps. And yet I had to, to get my stuff on stage. I had to go to Budapest. This should be done in London and Manchester.
Sarah: What do you think is preventing it?
I think it's the same thing that's preventing working class people from getting through. I think there are people who are gatekeepers, and I think they don't want people like me, and they don't want people like working class folks, and they don't want us because we're not in their clique. What I keep saying—and I want the Arts Council to look into this—is that if you are receiving public money, you cannot discriminate. Private money—choose whoever you want. But they should—and this is what Equity are trying to do now—they're trying to look into and see how much of this money that we're getting is going to Roma. We're a big community; we've got a long history; Shakespeare knew about us.
This is the best way to explain it at the moment: if I went along to a production company and then to a broadcaster like Channel 4, Channel 5 and said, "Look, I've got this idea for a program. I want to call it 'The Asian People Next Door.'" "What? Can't do that! That's terrible!" You go along, you say "The Gypsies Next Door," and you can get it on mainstream TV. That's where we're up to. BBC: Why aren't the BBC helping us out with creating? We're very funny people. I go to schools, and a lot of the comments are: "That was the funniest story." We have Citizen Khan on the BBC—brilliant, fantastic, wonderful. Where's ours? Why are we constantly left out? It's not on. So that's what I want to happen, and I'm afraid, unfortunately, we'll have to shame these people into it because they're just not going for it. So I'm hoping that's what we can do.
Interview by Sarah Zawacki with Richard O'Neill in Bury, England, July 15, 2019.
You can find Richard on Twitter, and on his website.
For more about Diverse Book Week, see here.
For more about Independent Theatre Hungary, see here.
Growing Up Roma in America: Russell's Story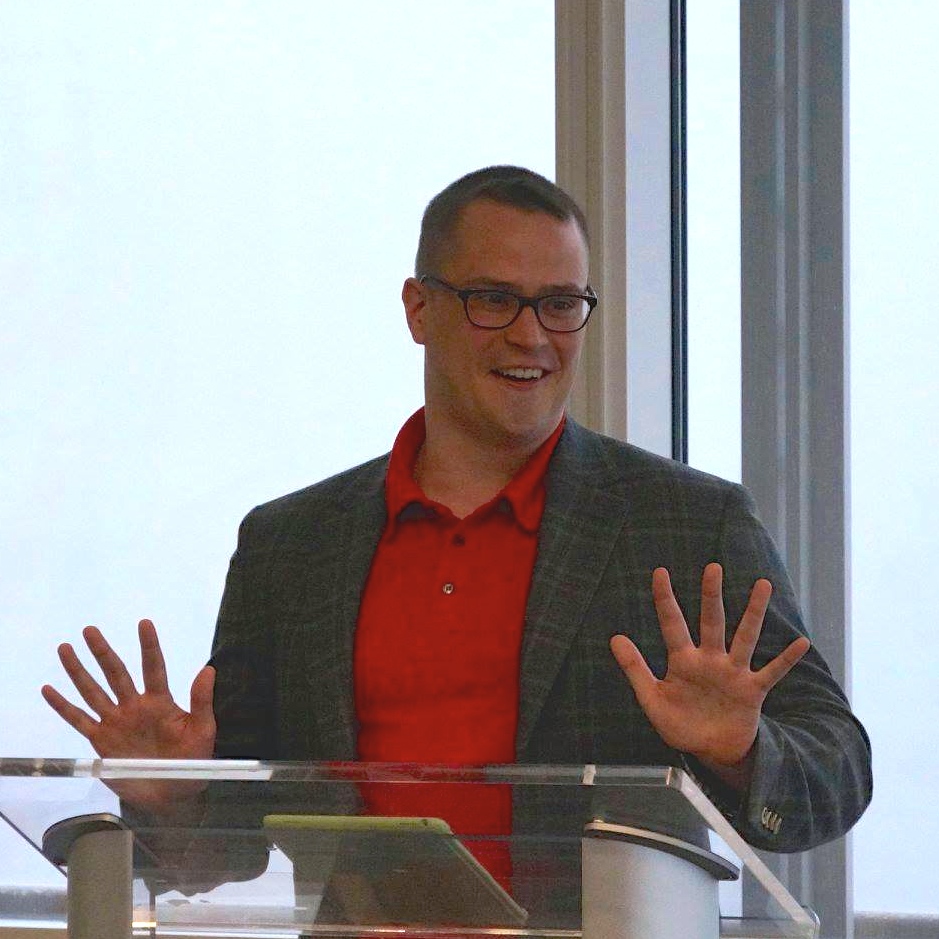 2019-07-29 00:00:00 +0000
Growing up in a Roma family in the United States, Russell kept his identity a secret for the first 34 years of his life. Yet when faced with stereotypical characterizations of "Gypsies," he found the courage to speak up about who he is.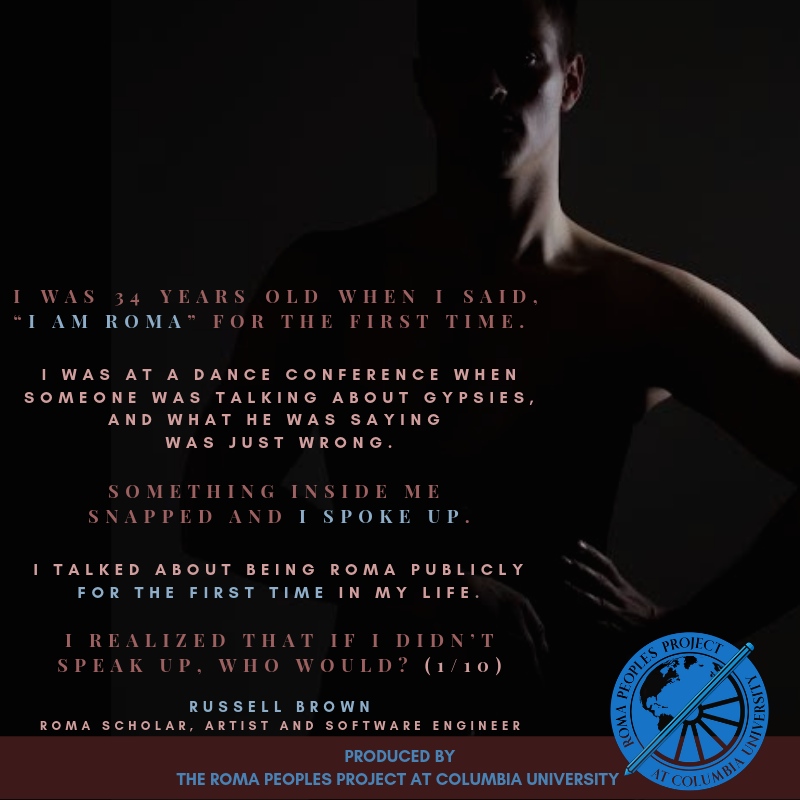 Russell connected with flamenco dancer and Roma studies scholar, Meira Goldberg. For the first time, he met a non-Roma person whose interest in Roma didn't fall back on stereotypes.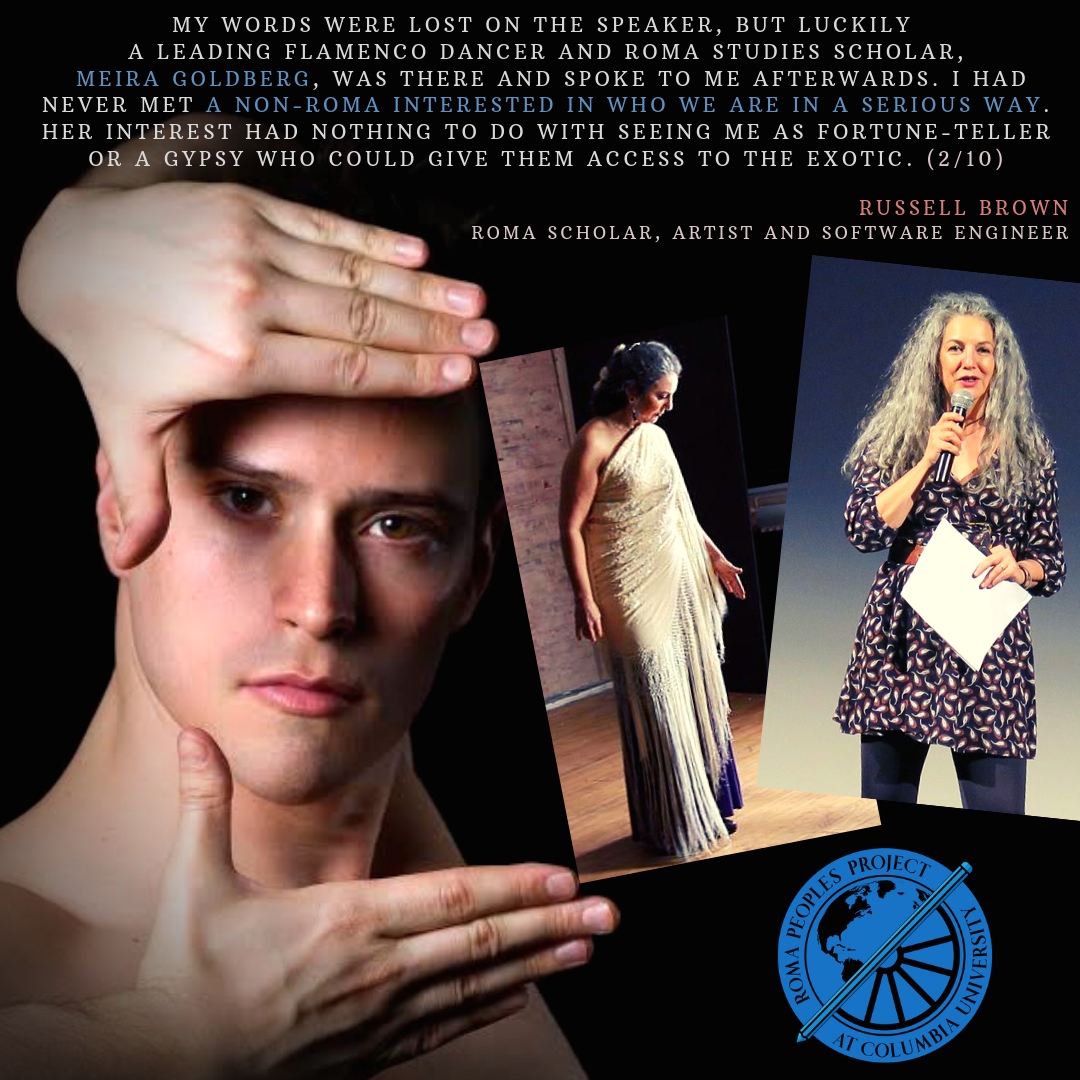 Shortly afterward, Meira Goldberg connected Russell with the Roma Peoples Project. In another first, he found a community in which being Roma is a source of pride and recognition.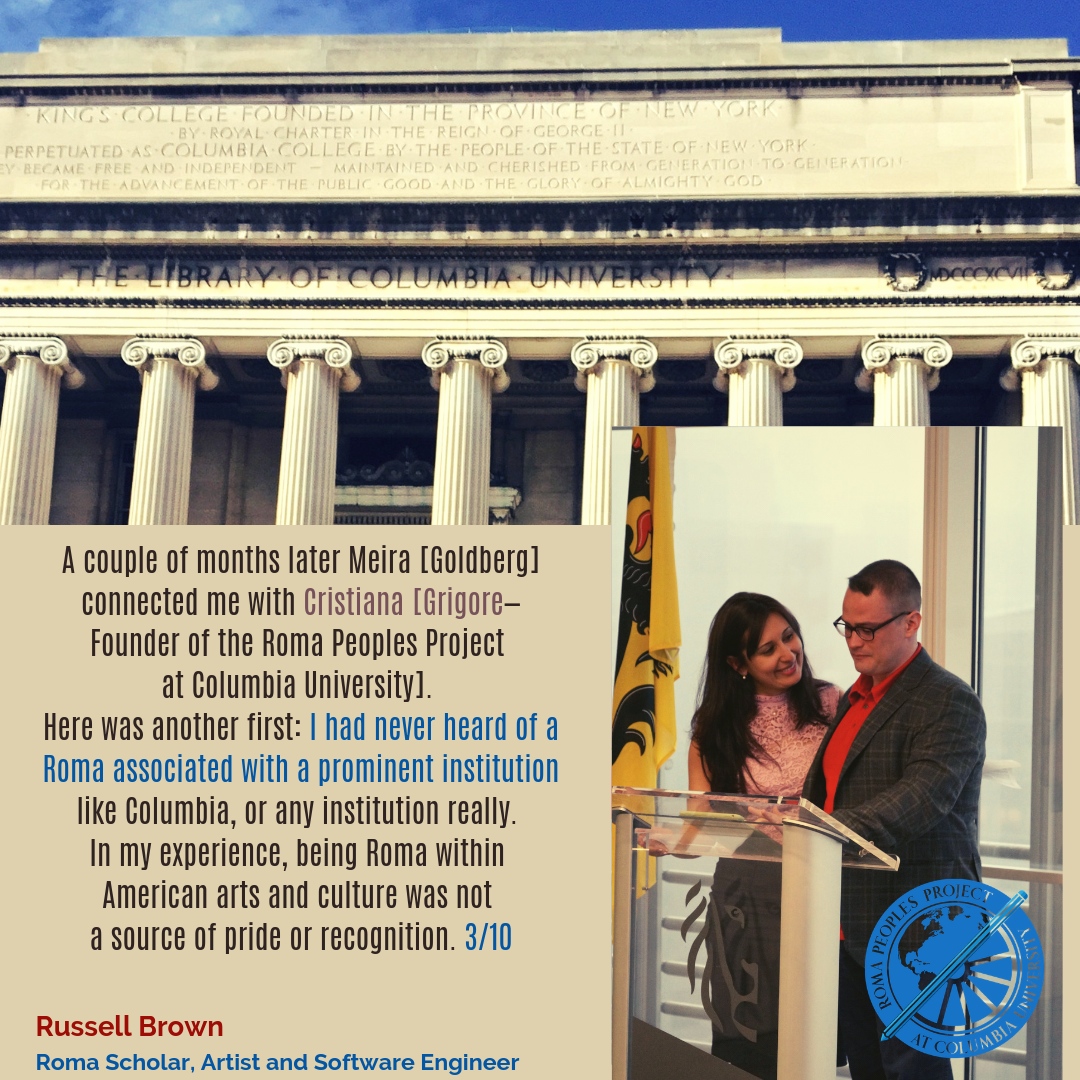 When he was growing up in a small, all-white suburb of Cleveland, Ohio, Russell's Roma identity was a source of shame rather than pride. This made it all the more surprising for Russell to discover other Roma people having conversations and building connections within the Ivy League.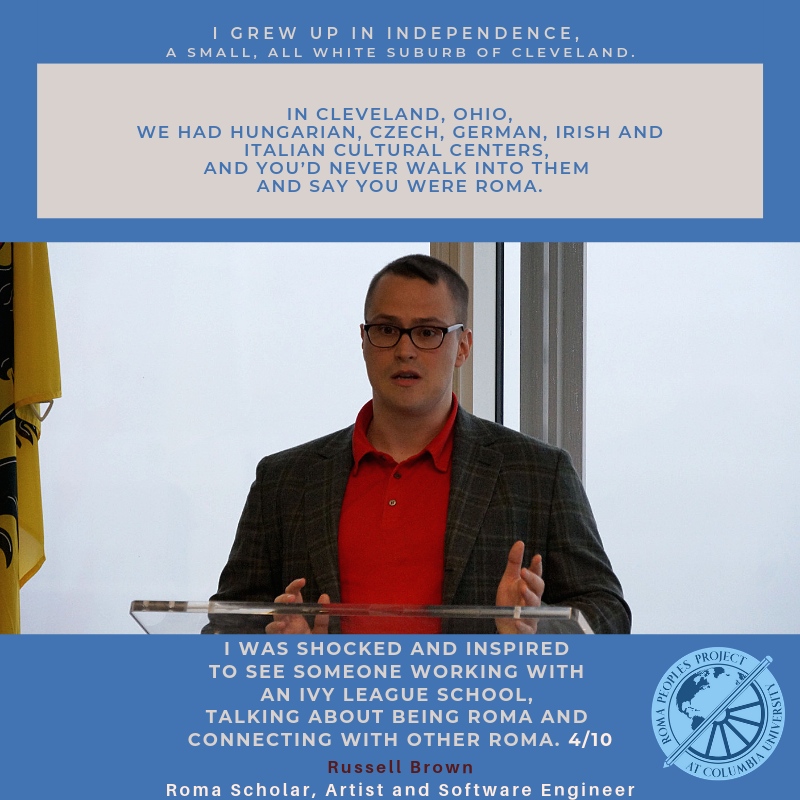 Roma have been in the United States for 500 years. Despite this long history, very little is known about the American Roma population. As Russell sees it, this the product of Roma people's decisions to conceal their identity out of fear of discrimination.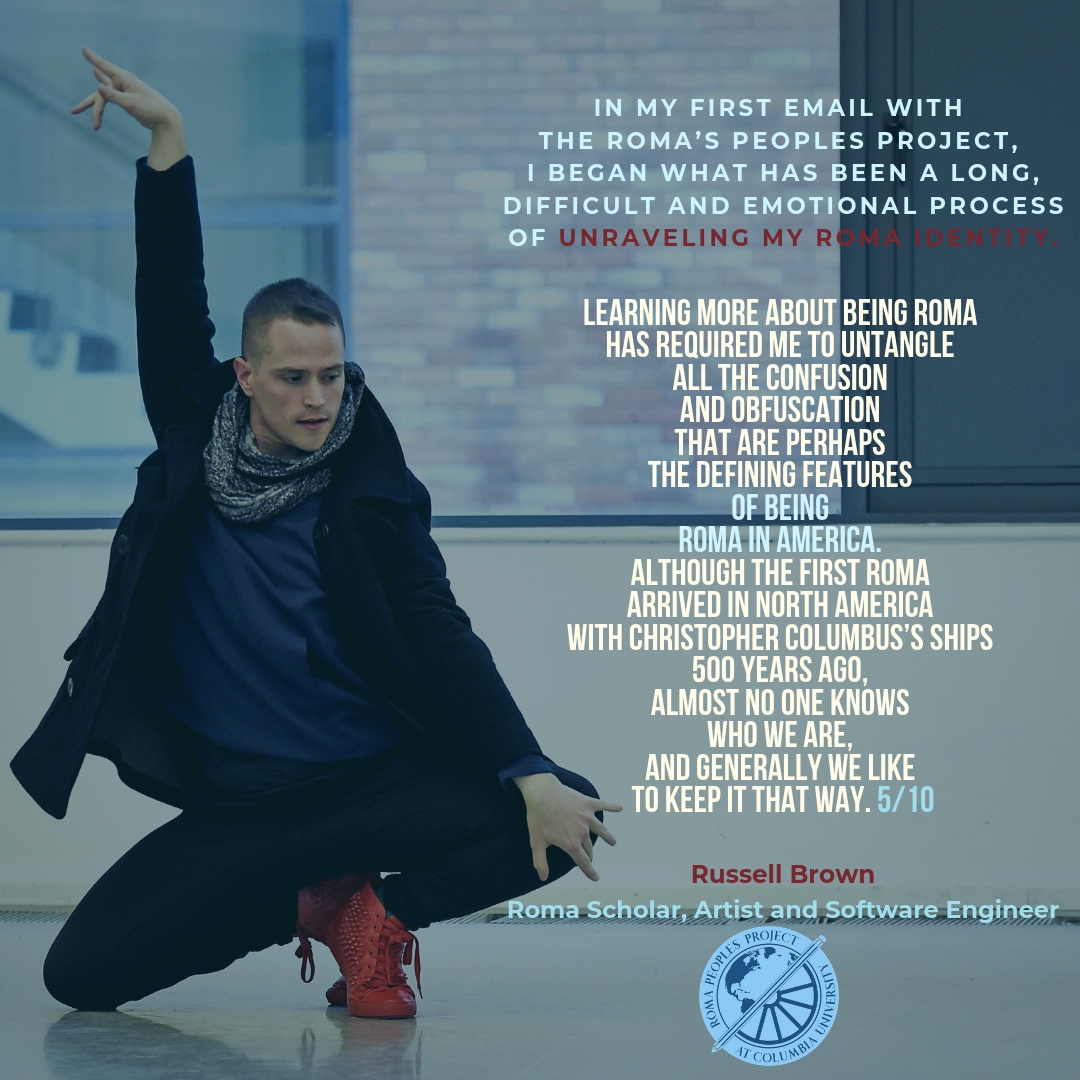 Russell's parents worked hard to make sure that he and his sister had a safe and happy childhood, yet he always knew that something made them different from other people in their town. To admit that they were Roma would put them at risk of discrimination, so they kept quiet about their cultural heritage.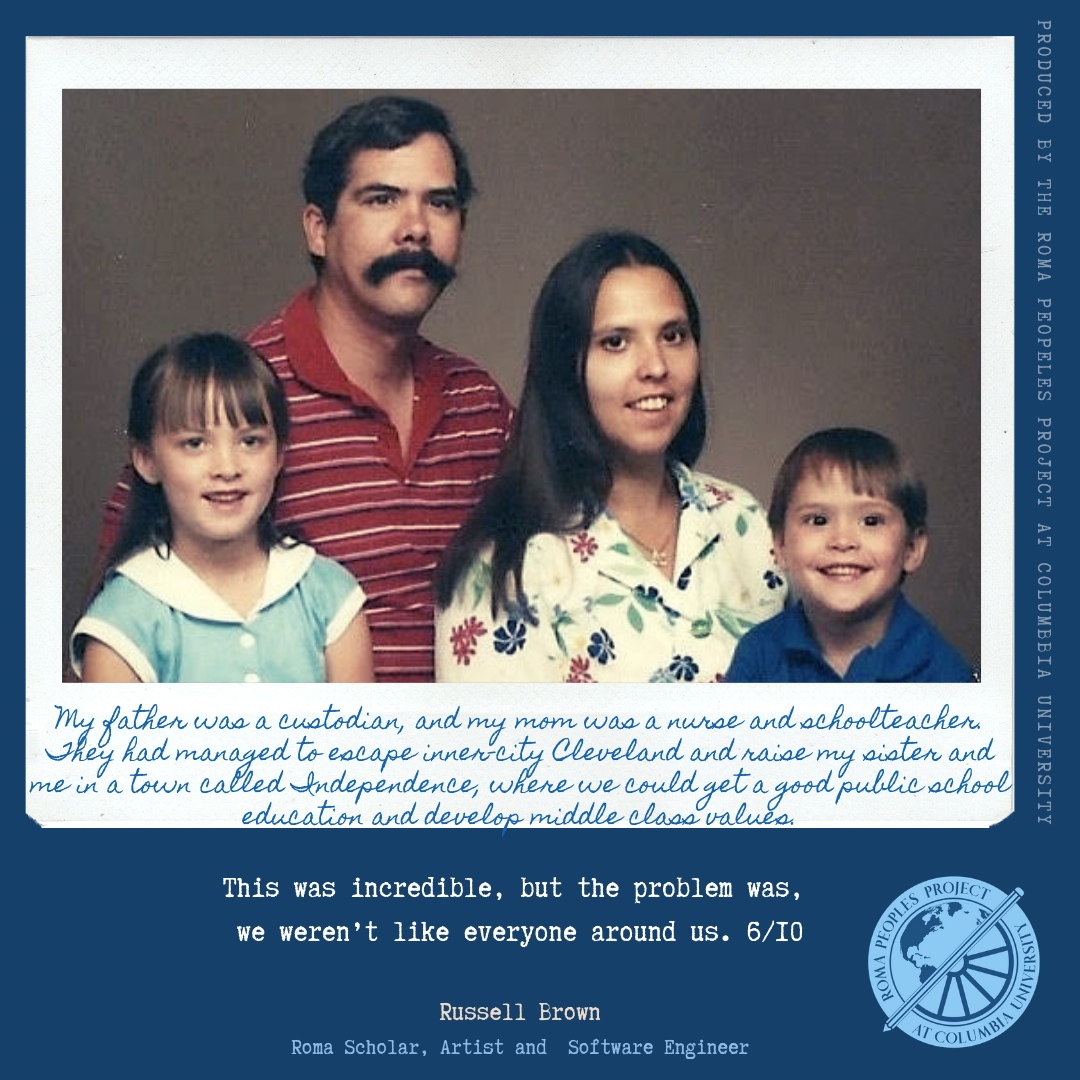 Sometimes it was easier to claim other identities than to say that he is Roma.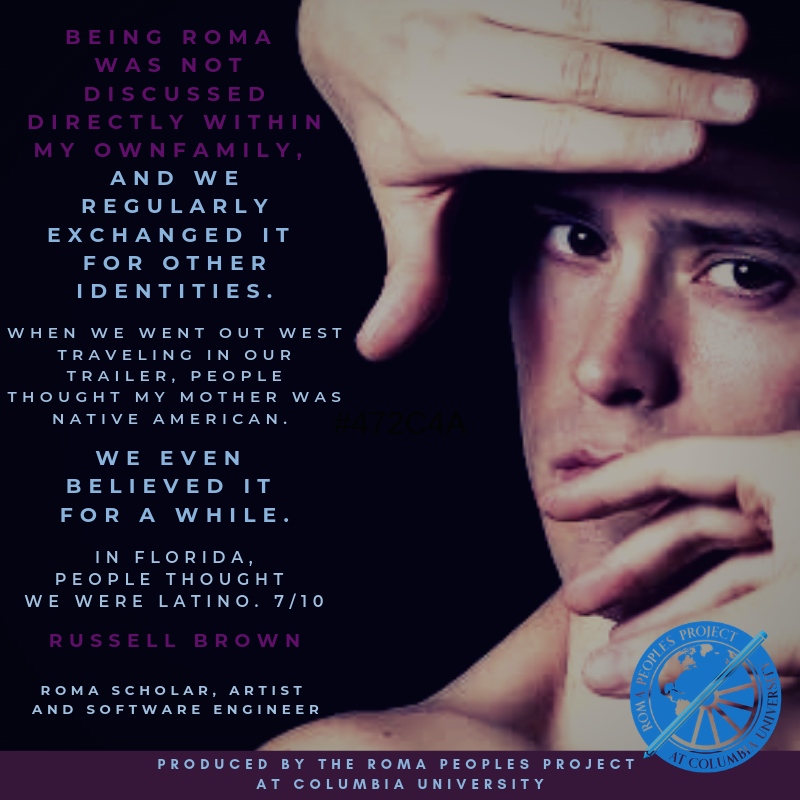 For centuries, immigrant groups have come to the United States seeking acceptance and opportunity, and many have found just that. For the Roma, the story is a bit different. Russell's family spoke about their Irish and Polish heritage, yet they feared the consequences of disclosing their Roma identity.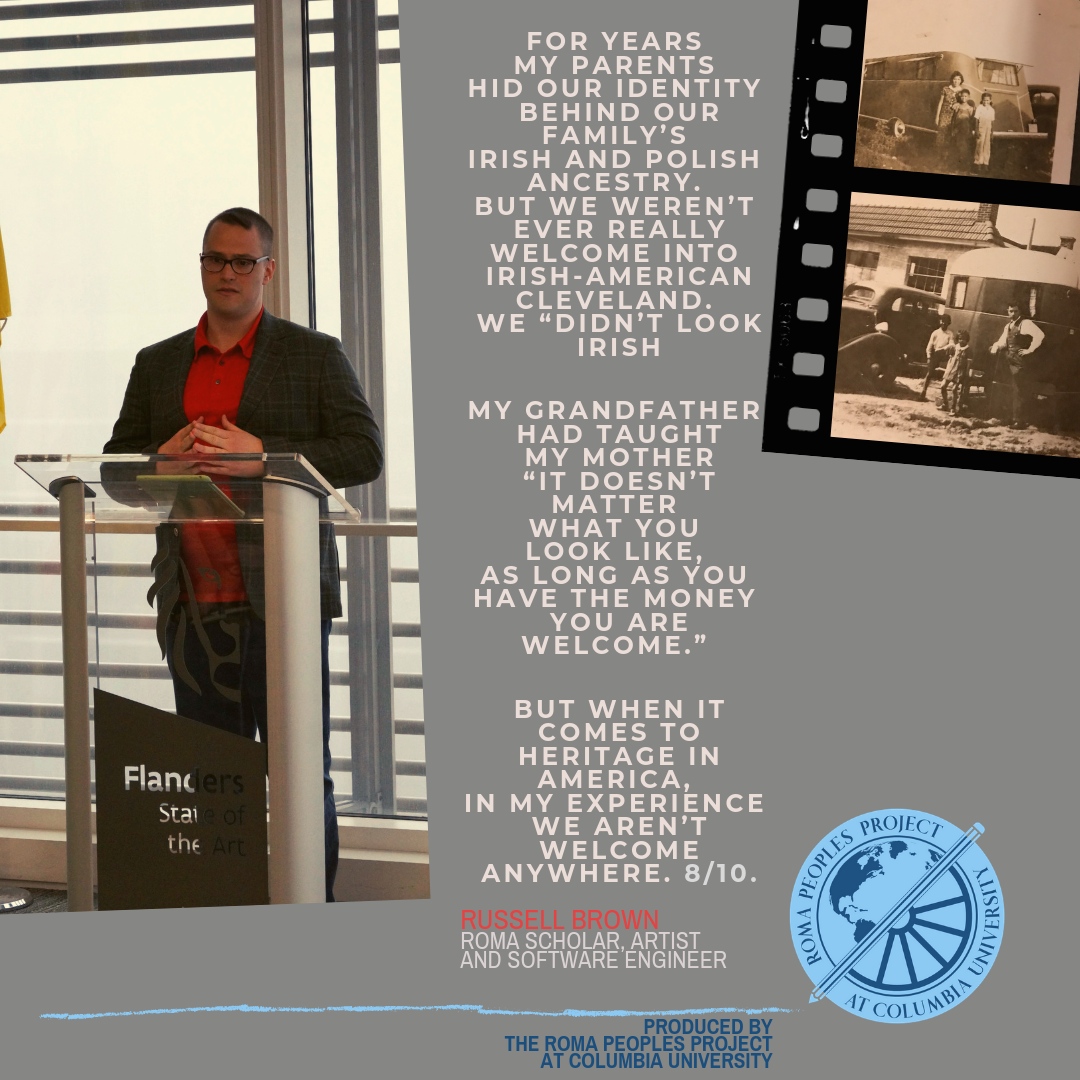 As Russell shares his story of growing up Roma in America, he has no precedent to follow. He hopes that by speaking up about his identity, he will inspire other Roma young people to celebrate who they are.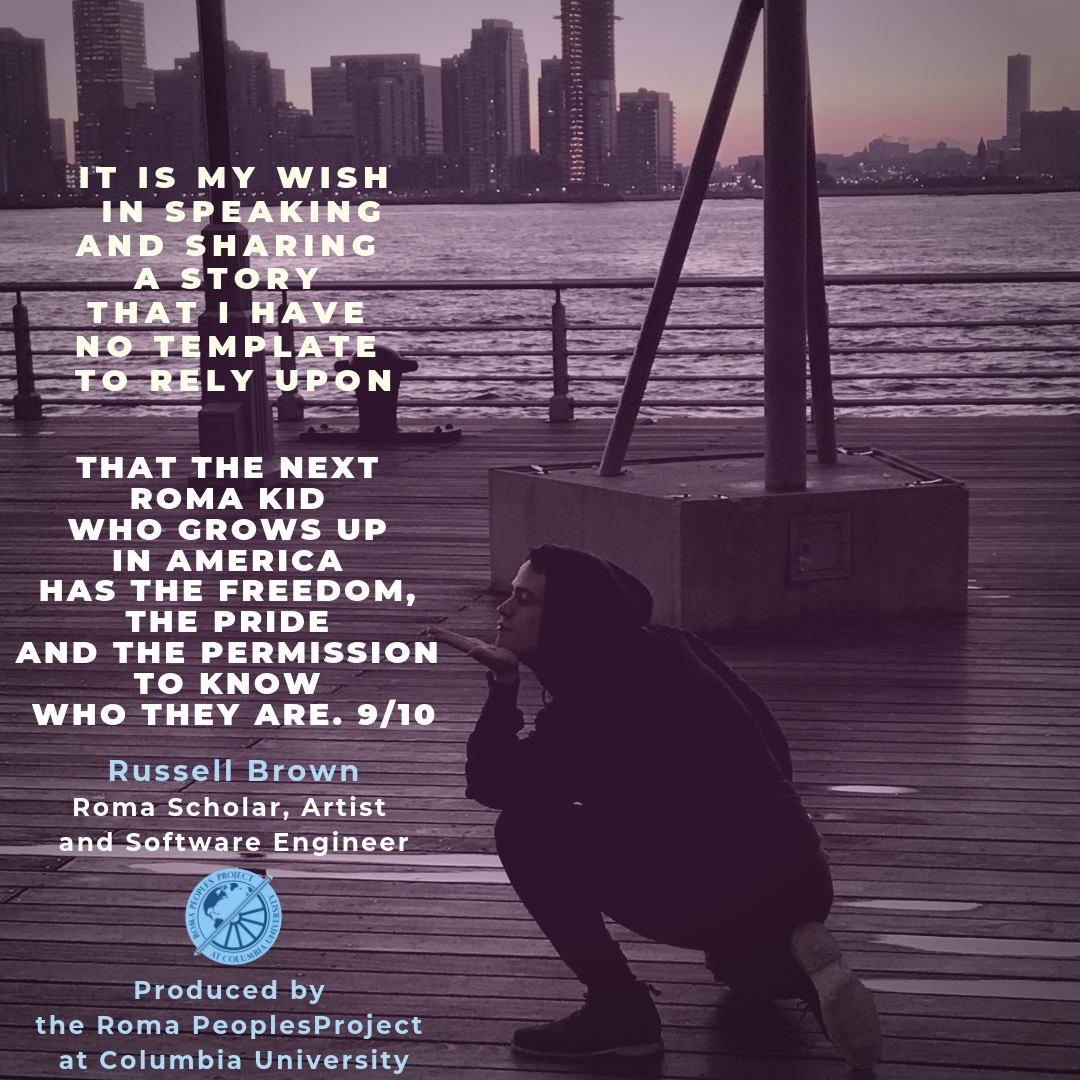 Let's now think of ways for all of us — Roma and friends of Roma alike — to come together and share music, ideas and stories. After 500 years, it is time.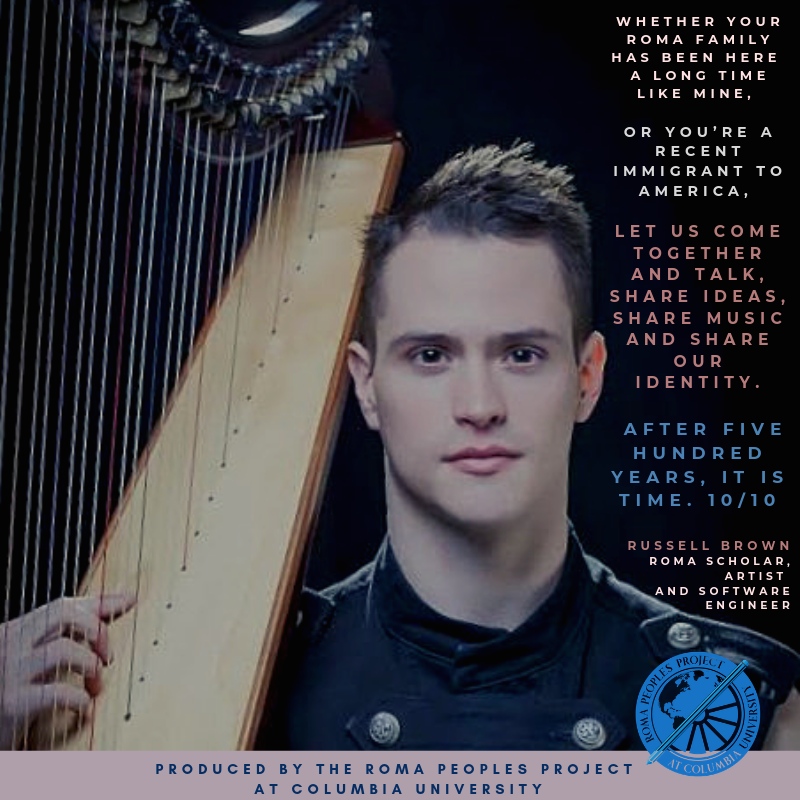 Open Letter to the BBC Editorial Board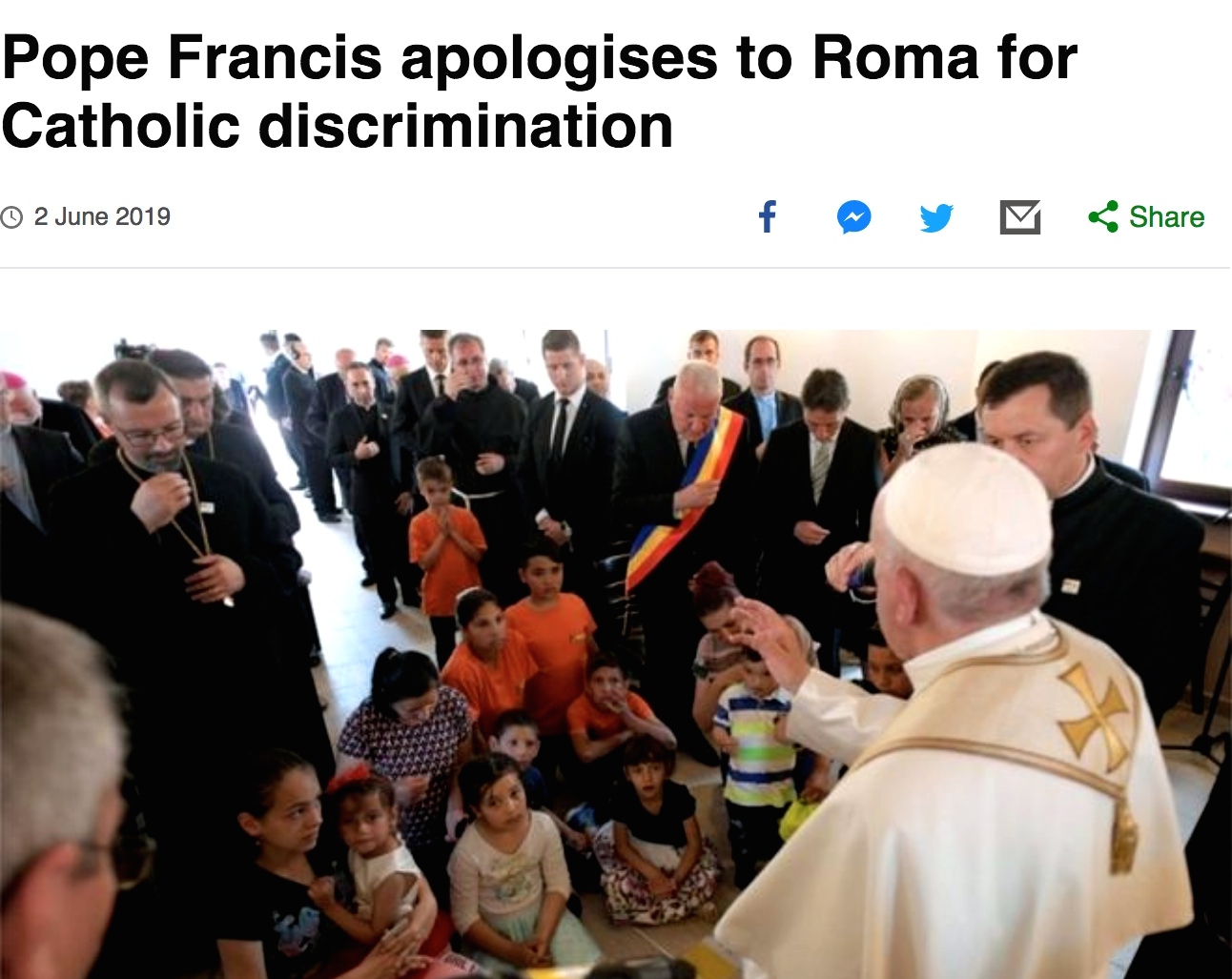 2019-07-09 00:00:00 +0000
Below is a copy of an open letter submitted to BBC on Tuesday, July 2, 2019, in response to an editorial oversight published in an article on their website on June 2, 2019.
The old adage holds true: Words matter.
On June 2, 2019, BBC published an article on the symbolic (and important) apology issued by Pope Francis to the Roma on his recent visit to Romania.
We appreciate the article's attempt to provide more information about the Roma people, even if briefly and rather superficially presented. However the last bullet point presented: "Roma complain of housing and employment discrimination throughout Europe" used an extremely poor choice of words.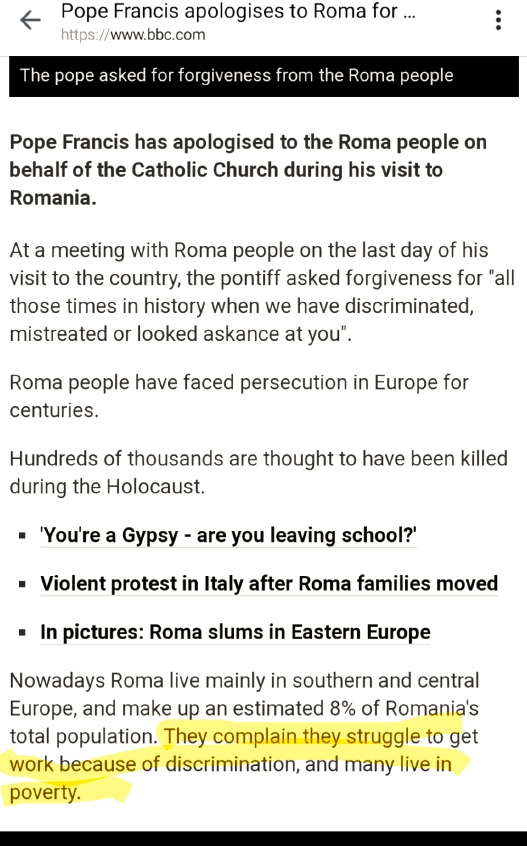 You could have written "Roma face housing and employment discrimination," or "Roma experience discrimination…" Or even "human rights organizations report widespread housing and employment discrimination."
Instead the word choice was: "Roma complain."
This may seem as innocuous phrasing since, indeed, some Roma, as well as non-Roma, complain about their housing and employment opportunities. However, the connotations serve to trivialize the harsh realities that Roma are facing and fails to establish that this discrimination is an objective fact.
One could infer from the word "complain" that these are mere rumors, unsubstantiated reports, or sporadic incidents. Alternatively, the word "complain" can come across as dismissive, trivializing and implying a passive approach to one's circumstances. The reality is the Roma face well-documented systemic barriers in areas such as housing and employment, and their day-to-day struggles to overcome these obstacles go far beyond merely "complaining."
The Second European Union Minorities and Discrimination Survey found widespread evidence of substandard housing for Roma across nine European countries. This is to say nothing of discrimination in employment, education, at the hands of law enforcement, or frequent incidents of racially motivated violence against Roma.
While it is important that the topic of Roma is covered by major media channels like BBC, it is equally or even more important that the reporting is done correctly, conveying accurate information through precise language; otherwise such news can reinforce and perpetuate biased and even harmful images about the Roma.
We trust that the BBC will take this feedback seriously and exercise greater editorial diligence when writing about Roma and other stigmatized groups.
Best regards,
Cristiana Grigore, The Roma Peoples Project at Columbia University & our collaborators, Camille Hesterberg, Patrick Wiley and Cosmina Nistor
Celebrating Flanders Day in New York City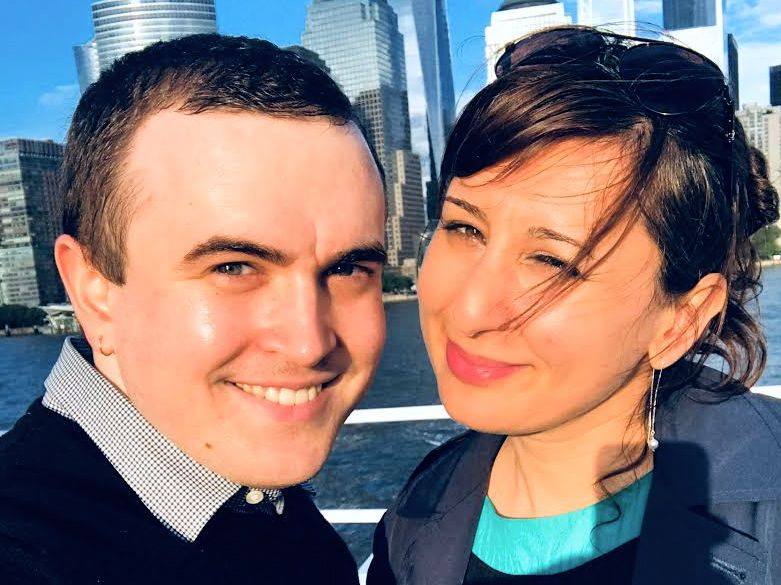 2019-06-21 00:00:00 +0000
Last evening, June 20, we had the pleasure to celebrate Flanders Day with the General Delegation of the Government of Flanders in the USA with an after-work cruise around New York City. We were thrilled to spend time with our friends and partners from the Flanders House and to learn more about Flemish culture. We were delighted to reconnect with Nicolas Polet, Hilde Platinck and Laurence de Wolf, who made the collaboration between Flanders House and the Roma Peoples Project both fruitful and exciting. Their warmth, openness to other cultures and engagement in producing good quality cultural events is inspiring to us.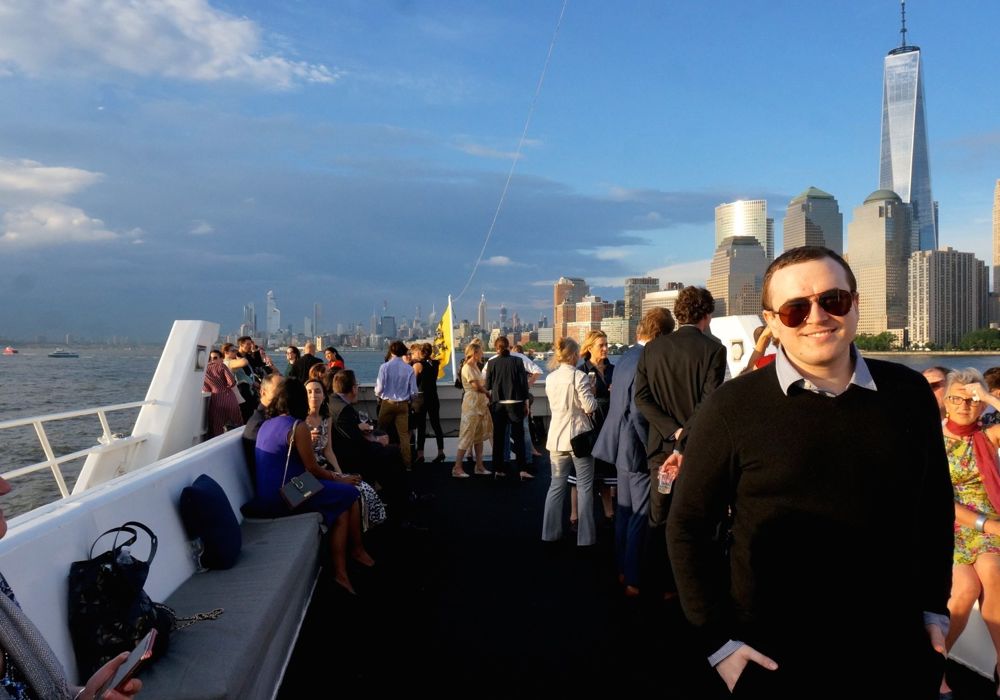 Luckily, the rain that took over New York in the past weeks stopped just as the ship, the Royal Princess, set sail. As the boat sailed past panoramic views of New York, the Statue of Liberty and the Brooklyn Bridge, it was a good time to reflect on the multitude of cultures in New York and the many ways in which we can cooperate and respect each other. Seeing the Statue of Liberty in the solemn sunset light—on what happened to also be World Refugee Day—was a good reminder of the values we stand for and the work that is ahead of us.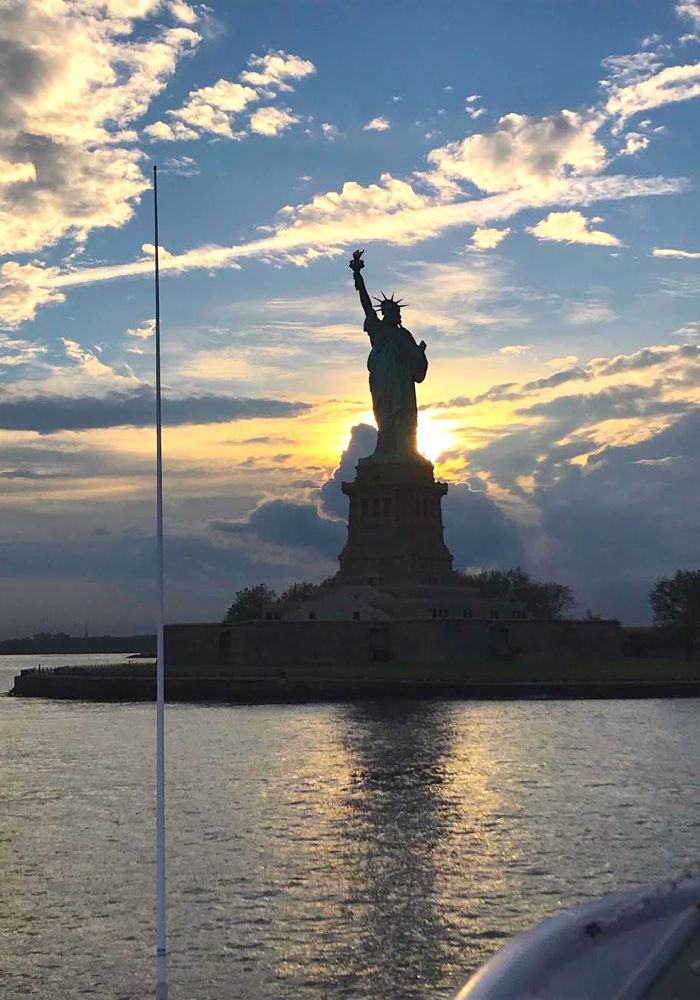 We at the Roma Peoples Project believe that the Flanders House in New York is an example of diplomacy at its best, and we encourage our community to learn more about the Flanders House and attend their public events and initiatives in New York and the United States.
What I've learned from Roma in London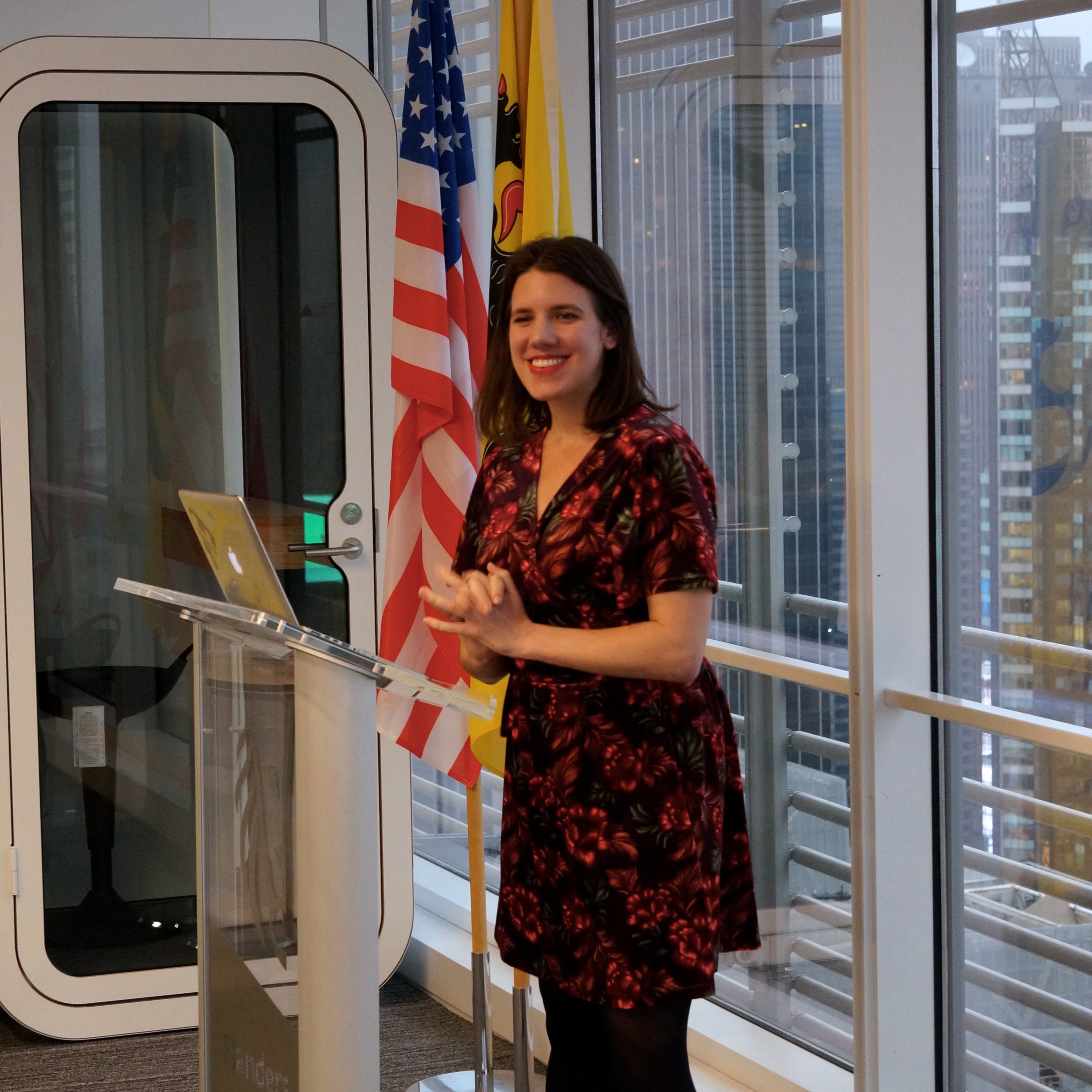 2019-06-19 00:00:00 +0000
This is a transcript from Sarah Zawacki's talk, "Envisioning Self-Empowerment: Narratives of Internalized Racism," at the Roma Peoples Project's International Roma Day event, "Celebrating a Global Roma People: Imagining New Possibilities," at the Flanders House which took place in New York on April 9th, 2019.
I'd like to tell you two stories: the first is my own story of how I came to work with Roma communities in London; the second is one of the powerful stories of internalized racism and resilience that a Roma woman shared with me while I was conducting my PhD fieldwork.
First, I'll give you a bit of background. I know how improbable it seems that a girl from Michigan would come to spend nearly four years deep in east London, working day-to-day in a Roma community center. It all started when I was seeking out PhD topics, and I knew that I wanted to build upon the broad theme of migration. I contacted researchers whose interests seemed aligned with mine, and one of them suggested that I might want to look at the experiences of Roma communities from Eastern Europe in the UK. I was drawn to the Roma people for reasons that I cannot fully articulate. Growing up, I had never heard of the Roma, never met a Roma person (as far as I know). Yet there was something in the Roma people's history of mobility, displacement and the experience of living as a people without a state that attracted me. I wanted to know more.
I started my fieldwork as a total outsider. Partnering with two Roma community organizations in and around London, I gradually began making connections within the communities. I was very conscious of the way that community members would view me in light of my outsider status. I didn't want to be a researcher who simply enters the community space, extracts data and then leaves without giving anything back. I didn't just want to be present; I wanted to be useful.
I agreed with my partner organizations that I would provide voluntary health advocacy support for their service users, which allowed me, in some small way, to give participants something back in exchange for their participation in my study (as I didn't have the funds to offer monetary payment). I explained letters from doctors, helped make hospital appointments and requested interpreters for people who struggled with speaking English. Perhaps most notably, in retrospect, one of my main actions as a health advocate was writing complaint letters regarding inadequate treatment within health services.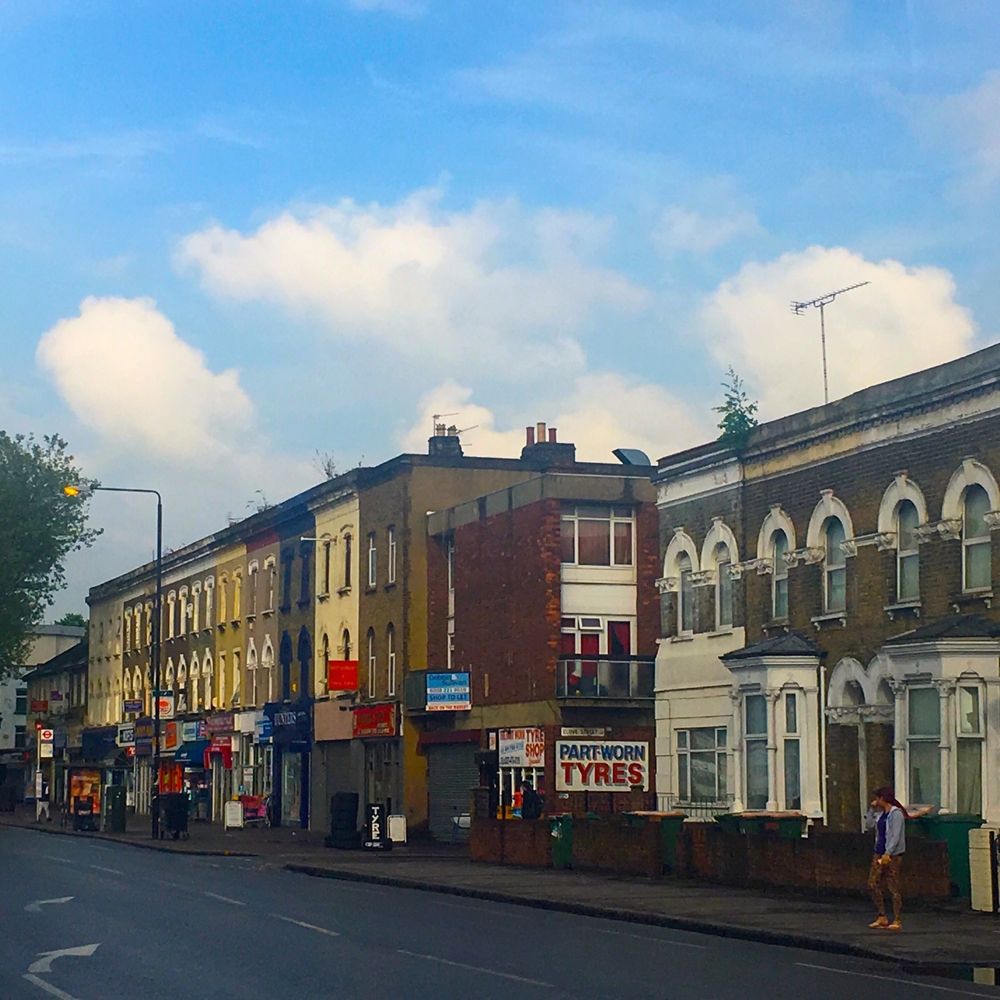 This is where my second story comes in.
I assisted a Slovak Roma woman to make a complaint to her GP. She had attended a routine appointment a few years previously, and although she had specifically requested that a Slovak interpreter be present, the practice provided a Polish interpreter instead. She had waited a long time for this appointment, and she decided to go through with it, despite her worries that she would be unable to communicate. As she suspected, she couldn't understand the doctor, and the doctor couldn't understand her.
At one point during this appointment, she showed the doctor scars on her wrists – the result of carpal tunnel surgery. At the time she thought nothing of it. Years later, though, she made a claim for health insurance, which was denied because she had allegedly provided incomplete information about her medical history. It was only then that she learned that the doctor, unable to understand her explanation of the scars on her arms, had written in her medical records that she had attempted suicide. Even more shockingly, the records stated that she had been hospitalized in a psychiatric hospital in Poland, a country where she had never lived.
It's hard to know what led the doctor to jump to this incorrect conclusion, whether this was the result of trying to communicate with a Slovak-speaking patient through a Polish-speaking interpreter. What is most important about this story, though, is not the source of the error. It is, rather, the way in which it was told, and the way that it represents the internalized racism that many Roma in the UK carry over from their countries of origin. When I talked to this woman (along with her husband) they insisted repeatedly that the doctor was a "manipulator," who willfully falsified her medical records. They attended a meeting with the head GP and the practice manager, where they felt belittled and found their concerns dismissed. They threatened to file a lawsuit against the practice, but the doctor tried to intimidate them into inaction, saying that a lawsuit would cost them a lot of money. For them, it brought back memories of the treatment they had received in Slovakia.
They knew, though, that things were different in the UK. They had learned about their rights and knew that they did not have to accept the GP's refusal to amend the records. Unsatisfied with the response she received from the GP practice, she escalated the complaint all the way to the national ombudsman responsible for health services. In the end, the GP practice never removed the incorrect information from the medical records, though the practice manager did agree to append a copy of the complaint letter.
And there were many more stories of this type. When participants in my research made contact with health services, it was with uniformly low expectations of the interpersonal respect they would receive. Yet as they grew to understand their rights in the UK, many became more and more active in their desire to seek out fair treatment.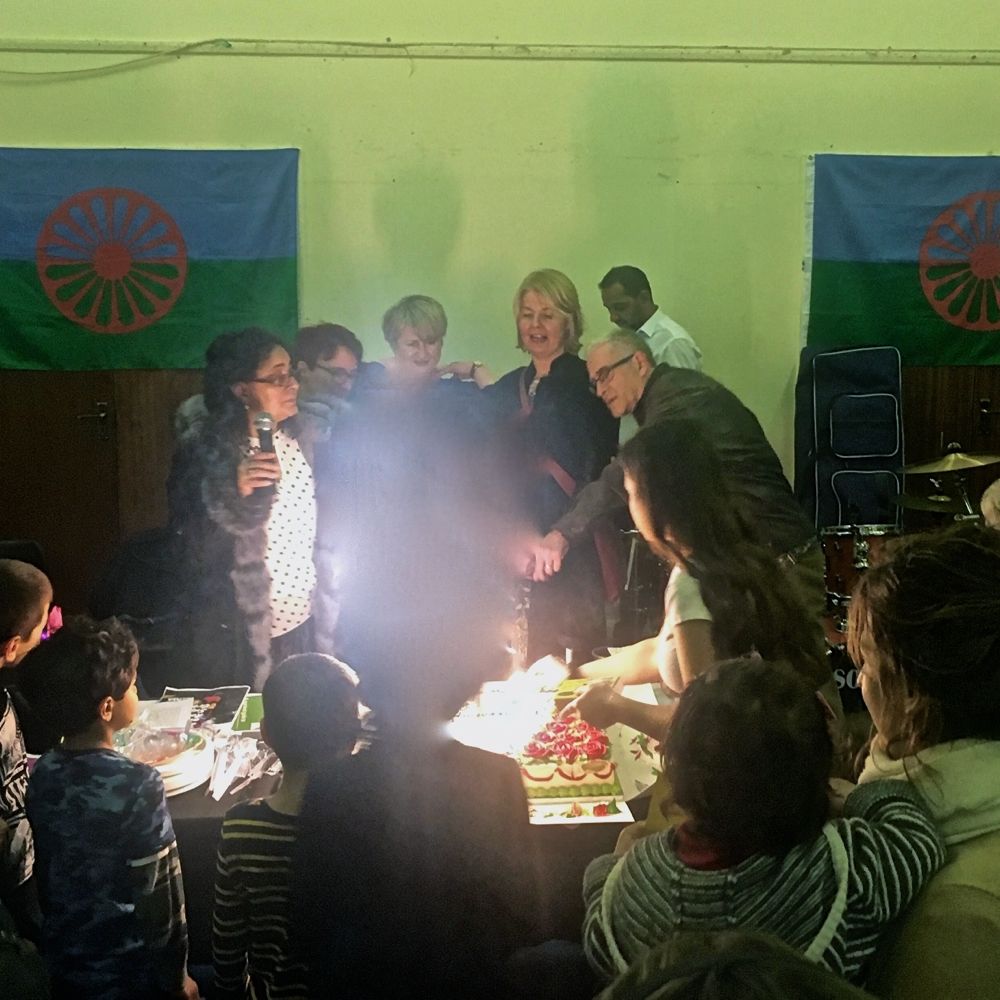 I hadn't initially set out to gather participants' health narratives. In fact, the early iterations of my interview topic guide had followed those tired structures investigating socioeconomic disadvantage and difficulties in navigating services. Unsurprisingly, those interviews fell flat. People weren't interested in talking about disadvantage. They didn't want to play the victims.
When I gave participants the space to tell me a story, any story, about their interactions with health services, nearly everyone could recount a time when they had found health professionals to be overtly dismissive of their needs. As I analyzed these narratives, I picked out expressions of both internalized racism and institutional racism. Yet beneath participants' sense of injustice was a vision of what the world could be. They aspired to a world in which they could access services on equal terms with everyone else, and in articulating their stories, they were perhaps taking a first step towards a fairer version of the world.
Imagine There's No Country | The Remarkable Life and Art of Jan Yoors and His Love for the Roma People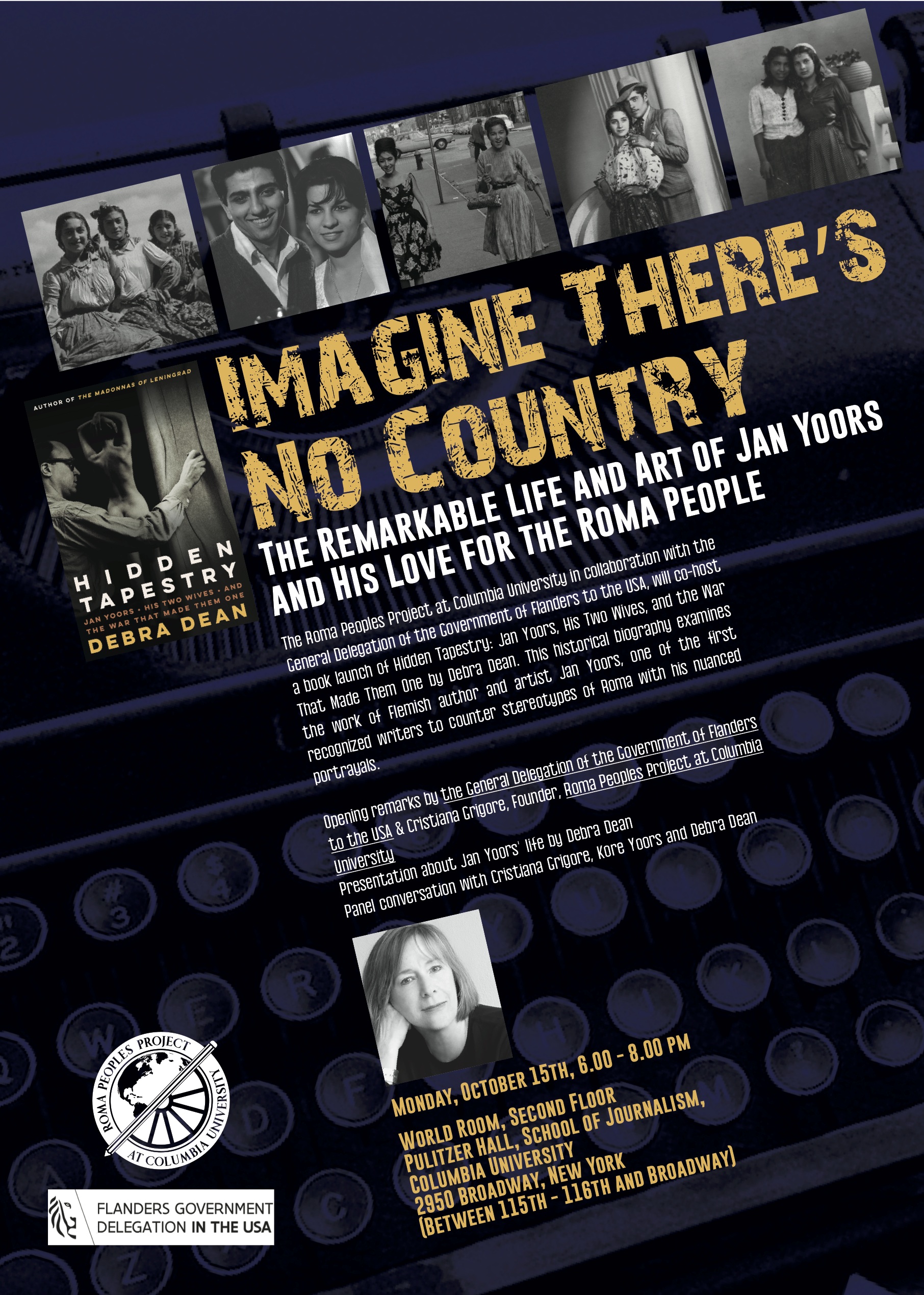 2018-09-30 00:00:00 +0000
On October 15th, we are pleased to invite you to an event celebrating Jan Yoors' life and his love for the Roma People. The Roma Peoples Project at Columbia University in collaboration with the General Delegation of the Government of Flanders, will co-host a book launch of Hidden Tapestry: Jan Yoors, His Two Wives, and the War That Made Them One by Debra Dean. This historical biography examines the work of Flemish author and artist Jan Yoors, one of the first recognized writers to counter stereotypes of Roma with his nuanced portrayals.
The Roma peoples, the largest ethnic minority in Europe, are a diverse group commonly known by the misnomer "Gipsy." The United States of America is home to over one million Roma, many of whom live right here in New York City.
Please join us!
Monday, October 15, 6.00 pm - 8.00 pm Where: World Room, Second Floor Pulitzer Hall, School of Journalism, Columbia University 2950 Broadway, New York (Between 115th - 116th and Broadway)
To RSVP send a message bellow, e-mail romapeoplesproject@columbia.edu or fhny@flandershouse.org
The Roma Peoples Project Welcomes Roma Delegation from Spain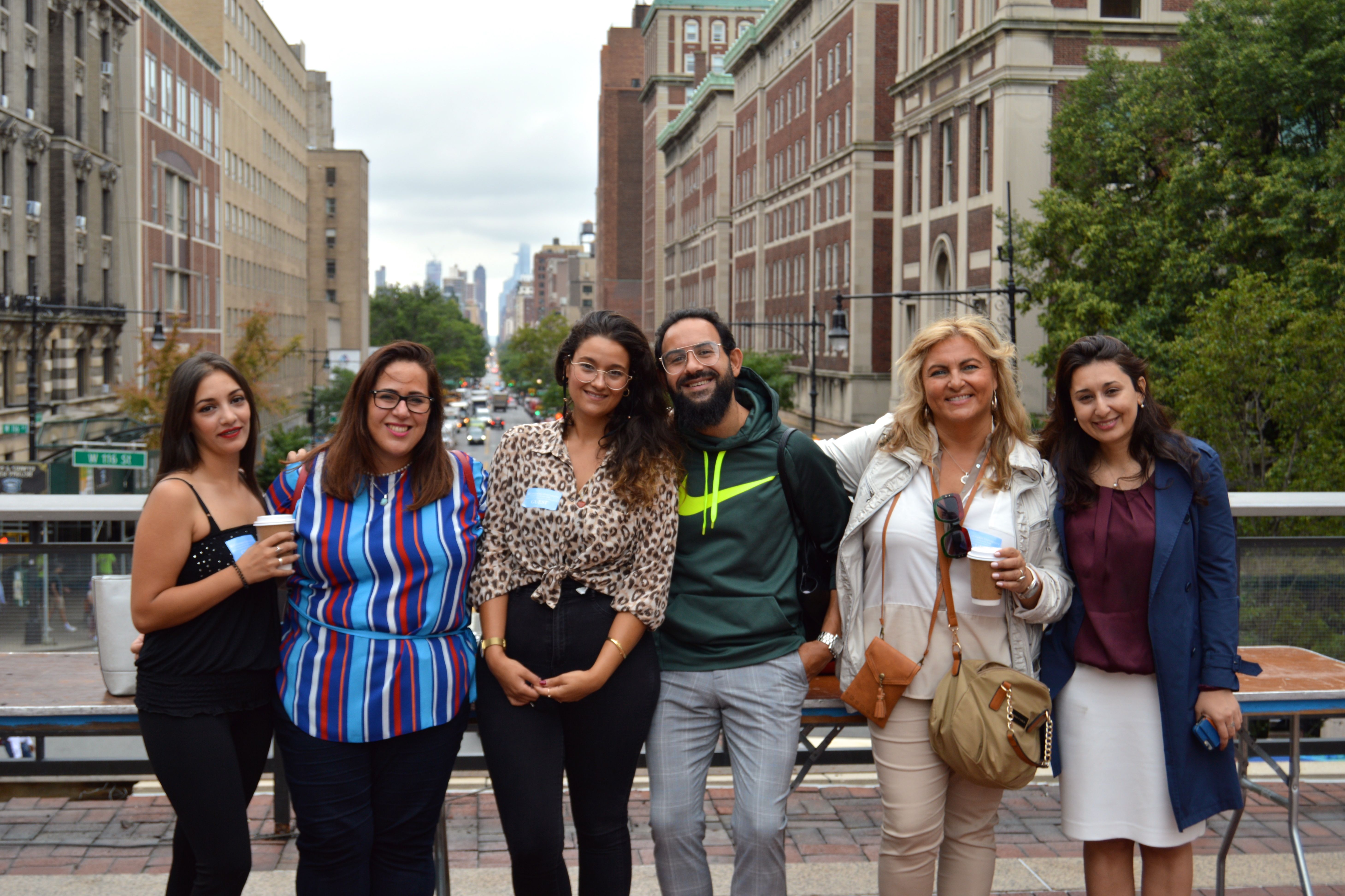 2018-09-24 00:00:00 +0000
On Friday, September 14, 2018, at the invitation of the U.S. State Department, the Roma Peoples Project (RPP) at Columbia University met with a group of Roma leaders who are engaged in integrating the Roma communities of Spain into that country's mainstream. The members of the delegation -– Ms. Beatriz Carrillo de los Reyes, Ms. Ana Maria Segovia Montoya, Ms. Maria del Carmen Jimenez Borja, Mr. Fernando Morion Fernandez, and Ms. Ledicia Suarez Rodriguez -– are traveling across the United States for several weeks as part of an International Visitor Leadership Program entitled "Advancing Integration Through Education" to meet with experts in education, human rights, and other fields germane to their work.
RPP founder Cristiana Grigore welcomed the delegation, which is the first Roma group to be part of this Leadership Program sponsored by the U.S. Meanwhile, we learned that there is another Roma scholar at Columbia University, Joanna Talewicz-Kwiatkowska, who was part of the same International Visitor Leadership Program sponsored by the U.S. State Department, entitled "Women's Leadership" in 2011. Ms. Talewicz-Kwiatkowska is now a fellow of Alliance for Historical Dialogue and Accountability Program at the Institute for the Study of Human Rights at Columbia University for the Fall semester.
The meeting started with a campus tour, facilitated by the Visitors Center, where the delegation learned about Columbia history during visits to Low Library, Butler Library, and the bridge over Amsterdam Avenue that connects the main campus with the Law School and the School of International and Public Affairs. During the tour, Ms. Grigore and the delegation members spoke about their respective efforts and explored how they could collaborate to create new opportunities for Roma in mainstream society. They also discussed the role of academia in promoting research, representation, and dialogue.
After the tour, they headed to the Psychology Department's Center for Justice, where the RPP is based. Ms. Grigore introduced the RPP, spoke about its mission to create a platform for Roma peoples and studies, and outlined its current objectives. She noted that while the Roma are a global people with numerous, nuanced identities, most Roma come to understand their own identities within the context of a particular family and/or a local community.
After Ms. Grigore's opening remarks, Laura Waldman, a human rights researcher, presented on the topic of "Building Solidarity and Understanding Between Roma and Non-Roma: Potential Uses of Circle Processes." She explored how circle processes can foster dialogue between people from different ethnic groups by enabling them to identify similarities and differences. These processes can also be used to defuse rising racial tensions, challenge discriminatory policies, and lay the basis for reconciliation and restorative justice.
Following Ms. Waldman's presentation, Michael Ciuraru, a Roma entrepreneur, shared his experience growing up in New York, addressing not only his interactions with the mainstream society but also the internal dynamics within Roma communities across the United States. Hearing Mr. Ciuraru's story led to the group discussing similarities in their experiences as Roma, such as dealing with criminalized identities and struggling with stigma, while also acknowledging the support they have received from friends and allies.
Ms. Carrillo de los Reyes shared some personal reflections about Roma resilience amid a long history of struggles and argued that Roma people must write new narratives for themselves. Ms. Grigore remarked that the observations shared by the group confirmed the Roma Peoples Project's mission. The Roma Peoples Project was honored to host the Roma delegation from Spain, and all of the participants acknowledged the remarkable exchange of ideas and expertise between a pioneering project dedicated to Roma at Columbia University and the first Roma delegation to be part of the U.S. State Department's International Visitor Leadership Program.
Thank you to Visitors Center for arranging a tour for us, Jessica Reyes for guidance, Isaac Scott for photos, and to the Center for Justice and the Department of Psychology for hosting us!
Introducing the Roma Peoples Project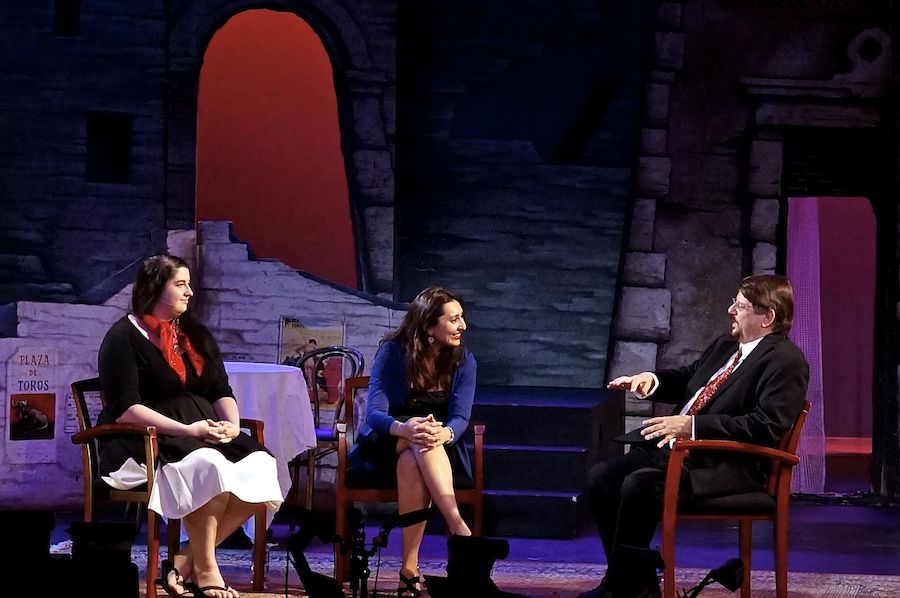 2017-10-18 00:00:00 +0000
Hello and welcome to the Roma Peoples Project at Columbia University!
Thank you for visiting our page. As initiator of the Roma Peoples Project, I am thrilled to share our ideas, activities and updates via the launch of our blog. However, first thing' first—what is RPP all about?
The Roma Peoples Project is a start-up initiative that aims to create a space at Columbia University for academic research on the Roma people—commonly, known as "Gypsies". However, "Gypsy" is a misnomer that has long been used to refer to the Roma people, who first entered Europe about a thousand years ago. It arose because of a misconception that the Roma came from Egypt, when, in reality, they are believed to have emigrated from North India. In time, this label Gypsy has been charged with both negative connotations, such as vagrancy, savagery, criminality and eternal Otherness, and with romantic ones, such as such as travel, freedom, passion, and creativity–themes associated with "Bohemians", which the Roma were once called by the French.
The project will facilitate the study of Roma identity, history and culture in order start a dialogue about the Roma's unique place in the world as a people without a specific nation-state or a religion, who have lived on the fringes of societies worldwide and faced isolation, rejection and discrimination for centuries.
Certain figures place the number of Roma in Europe at around 12 million, making them the largest European minority. Also there is a significant Roma population worldwide as well. In the U.S. alone, there is an estimated one million Roma, with more arriving each year. However, the exact number of Roma people remains unclear and is most likely higher, as many hide their identity for fear of being stigmatized and excluded.
These common stereotypes and images about Gypsies have little to do with Roma history or their day-to-day realities. The Roma Peoples Project seeks to remedy this lack of authentic visibility and address both how the Roma have been represented by others and how the Roma have represented themselves. One of the project's core initiatives is the creation of a Roma Digital Archive that will identify, analyze, and centralize compelling scholarly material about the Roma. This archive will serve to spotlight Roma issues within academia and give Roma voices a space in the public consciousness. This blog will share information on the archive's development and collections.
In addition to the archive, the Roma Peoples project will also include other endeavors, such as the launch event in partnership with the Heyman Center for the Humanities. This event is on November 14th, 2017. Similarly, many of the themes mentioned in this introductory blog post will be explored in greater detail along the way.
The RPP is hosted within the Center for Justice at Columbia University and shares the Center's mission of empowering vulnerable people who suffer from criminalization and exclusion from mainstream society. With the center's key support, the Roma People's Project seeks to connect topics relevant to Roma to those of other disenfranchised groups.
Here on our blog, the Roma Peoples Project will post frequent updates related to these goals, and we are so excited to begin sharing our work and writing with you. We are most excited, however, to hear from you and learn about any material or stories that you may have on the Roma or a related topic. So, please stay tuned, and please contact us to romapeoplesproject@columbia.edu with any thoughts that come to mind. We look forward to working together toward a more open and accepting world–for the Roma and for all.
Warmly,
Cristiana Grigore